Everyone wants to have a secure relationship that is full of affection and peace. However, a lot of things may harm your relationship and bring it to an end. Your bondage is a delicate and crucial matter; it makes you delighted and satisfied only if it is going fine and strong.
Admit it or not, but security is a vital part of any close link. It requires you, your time, efforts, and consistency. Resultantly, you gain a healthy, secure and positive relationship.
This week I discussed how facebook affects our relationship and what cyber cheating is, all on a mission to conclude with this article of the key to a secure relationship. You see, no external source can destroy your relationship. If your monogamous relationship fails then it was a break within the connection you two held; sometimes external sources make you question life as you know it when in reality your relationship is completely solid.
"True love stories never have endings"
How can you build and secure your connection? I am here to answer it by providing some ideas that will help you attain a loving bond and sustain it onward. It is rightly said that:
1. Spend Maximum Time with Your Partner — That's the Secret to a Secure Relationship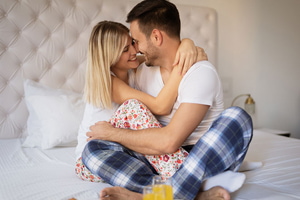 Most of the relationships get worst when we do not spend proper time with our partners. Pay heed to this central issue. For instance, you may spend more time with your partner by helping them with housework. You may even clean your home or décor it. Try some new recipes together. Furthermore, you may go out for lunch and dinner.
Similarly, you may plan a picnic, tour, or road trip and explore new places together. So, you will get more about the nature and characteristics of your partner.
2. Stay Loyal Under All Circumstances — Yes, I Mean it
To stay loyal is so simple, but also challenging at times. The term loyalty means to support your partner at any cost. Also, make their life happy. Moreover, it includes faithfulness and generosity.
Become their best friend with whom they may communicate or share everything easily. Be the trustworthy person. If you share everything with them, they will trust you even more. Similarly, fulfill the promises you make with them and keep their secrets safe. It will help you a lot to secure your relationship.
3. Communicate with Each Other Quite Often to Have a Safe Relationship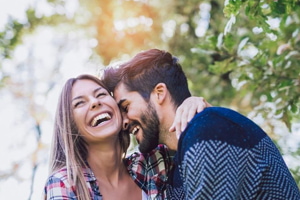 The conversation is the best element of a secure relationship. Spend time with your partner and communicate and share everything with them. Most importantly, clear the misunderstandings.
Sometimes you do not even bother about little discussions or misconceptions. But, in the end, these little things ruin your relationship. Moreover, if some misunderstanding is troubling you, talk to your partner frankly and honestly.
"One of the most beautiful qualities of true friendship is to understand and to be understood"
The biggest issue in a relationship can be when you try to read your partner's mind or expect your partner to read your mind. When trying to assume what your partner is thinking you are enabling insecurity to rise up in between your love life. Stop assuming and trying to interpret what the other person is thinking. Learn to discuss openly your feelings in a non-attacking way so that you both have an open relationship where both are comfortable discussing anything with each other.
Communication is the key to solve issues in every matter. Speak your problems clearly, but never forget to listen to your partner's as well. Conversation is the way to understand the ideas and feelings of other persons. So, never try to read their mind. Let them speak and listen to them with full focus.
Read More: How to Effectively Communicate with your Teen Daughter
4. A Well Settled Relationship Expresses Its Love Through Little Things
Love needs to be expressed repeatedly. Express your love not only through words but also through your deeds. There are several ideas to show affection towards your partner. For instance:
Smile to your partner with different little gifts once a month. It is not compulsory to gift expensive stuff. You might give something necessary by keeping their need in your mind.
Take care of their proper rest and health. You may help your partner to do their task or assignments.
Do not make those promises that you are unable to fulfill. Similarly, it would be best not to ask them for things they cannot provide you.
Ask your partner about their day and listen attentively to what they tell you.
Appreciate them in every manner. Praise your partner if they are wearing a new dress or have cooked some new dish.
Celebrate the special days together—for instance, their birthday, promotion, or some other occasion.
Be supportive. Do not let your partner down. Also, motivate them for their goals and achievements.
5. Forget the Bitter Past to Enjoy a Secure Relationship Evermore
It is true that we get hurt sometimes and lose trust and hope. But, it is wrong not to trust again. Past is a lesson, the present is a gift, and the future is an opportunity for you. Most people do not get over the past whether it is connected to them or their partner. It is the worst thing for the relationship.
"Be who you are and say what you feel, because those who mind don't matter and those who matter don't mind"
Let the things go. You can learn a lot from the previous life. But, planting these thoughts in your mind is not appropriate at all. Also, make your partner forget these bitter memories.
6. Respect your Partner — It Is Really Nice to Do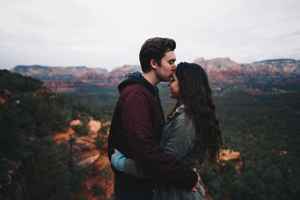 Respect each other. If there is no respect, no love or affection will exist. So, make your relationship secured with it. Moreover, even if you get wild, talk politely, or stay quiet. Most of the time, we ruin our relationships by speaking abusive or disrespectful words.
Do not make fun of your partner in front of others. It is such an ill-mannered activity. Also, respect their opinions and experiences even if they differ.
7. Compromise with your Partner to Strengthen Your Mutual Relationship
Mainly, we get the things done as per our wishes. But, you cannot do the same if you are in a relationship. It would be best if you involve the priorities and likings of your partner.
Remember that a perfect relationship doesn't exist, seriously. Give up on that fairy tale world of everything being sunshine and roses, reality is a relationship takes work from both sides. Two people can break it and two people can make it! A secure relationship will be one with trials and tribulations but when you maintain the thought that you both want to make it on the other side together, that's when your bond becomes secure.
Listen to their opinions and preferences and speak up yours. Then make a mutual decision. It will be better for both of you and will make you pleased. Remember! Compromise is a beautiful way to secure the relationship. Even if it is only you who always compromise, let it be. It is all about understanding each other.
8. While in a True Relationship, Manage Conflicts
Conflict is an integral part of every relationship. This is because disagreements occur when you discuss everything with your partner. It is rather a plus point of your secure relationship. There are some formulas to resolve the conflicts:
Do not get angry during arguments, but if you get mad, try to remain quiet or walk away from that place. Moreover, drink water and take a deep breath.
Discuss the point when you are calm and relax.
It will help if you become calm or quiet when your partner is angry. If you both keep arguing, your arguments will turn into a dispute, and then it won't be easy to handle it.
Always try to resolve the issue as soon as possible.
Keep your conflict between you and your partner only. For instance, if someone arrives to meet you after your argument, present yourselves in the way that you both are doing fine.
Always value the caring deeds and love moments with your partner in your heart and mind and recall them after strife. It will help you to reduce your anger.
Never to go to bed angry. Listen, discuss and resolve the issue before sleeping.
Once the conflict has been resolved, never recall or discuss it again.
Apology makes things better. Always be ready to say sorry first to secure the relationship.
What is Final From my Side?
So, if you want a secure relationship, it is necessary to take care of your partner's mental health, self-respect, emotions, and other little things that matter a lot. Do not think you are superior to your partner. While living in the same place, you should be loving and caring. Otherwise, you will never get a healthy relationship.
"Live as if you were to die tomorrow"