My family and I are heading to experience Blue Man Group's Sensory Friendly show this month and am excited to share with you information about their partnership with Autism Speaks as a means to provide a sensory friendly environment for those on the Autism Spectrum.  As a full disclosure, the family tickets are being provided to us for free as a means for us to experience this show then share it with you based on our honest experience there.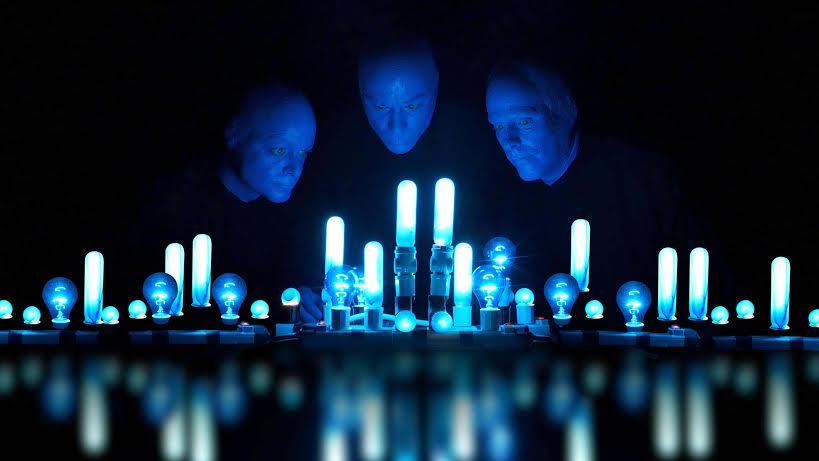 As I have shared before, my middle child has gone through a lot but most recently was diagnosed High Functioning Autistic. This was about two years ago and since he has thrived due to me learning how to raise him properly based on his autism diagnosis. Life for us has been a heck of a lot easier and as time has gone on my son has developed his own sense of dry humor, even learning a bit of sarcasm. The growth he has experienced since having a proper diagnosis has just warmed my heart, so with that being said, I am super excited to take him and his siblings off to see Blue Man Group's Sensory Friendly Show this month.
As part of a year long partnership with Autism Speaks, Blue Man Group will be donated $25,000 towards autism awareness efforts and research to to benefit families with autism. The co-founder of Blue Man Group has heard from parents raising kids on the spectrum for a while stating that their child enjoyed the blue man character so much. For this Blue Man captured their child's attention, well Phil Stanton – the co-founder of Blue Man Group knew he had to do something.
Phil decided to partner up with Autism Speaks, provide donations to help with research and more awareness regarding the spectrum and last but certainly not least, developed a sensory friendly show that is being performed all over the United States this year:
New York
Our next autism-friendly performance is Saturday, November 5th at 2pm!
Boston
Our next autism-friendly performance is Sunday, June 26th at 11am
Chicago
Our next autism-friendly performance is Sunday, October 2nd at 4pm!
Las Vegas
Our next autism-friendly performance is Sunday, June 12th at 4pm! This performance will be benefiting Grant a Gift Foundation.
Orlando
Our next autism-friendly performance will be in January of 2017!
About Blue Man Group Sensory Friendly Show
There are some changes to the show as a means to benefit those on the spectrum:
Reduction of sound and light levels at various moments during the performance. Please note that while light levels will be reduced, strobe lighting is still used in the show.
Sound reducing headphones or earplugs (depending on market) available upon request
Blue Men will limit the amount of "chair walking" and keep their approach to the audience more subdued
Calming environments in each theatre's lobby for families seeking a break from the excitement
While show modifications will vary by market, this is the list of what you can anticipate to be different with the Blue Man Group's sensory friendly shows.
I invite you to go check out the purchase of tickets for a location nearest you today by Visiting Blue Man Group's Autism Speaks Page that shares more information and provides links to purchase tickets.