Romantic nights having creative date night ideas at home are imperative to keep the relationship strong and healthy. At present, everyone has become busy in his/her life. Loved ones don't have much time to spend with one another especially when they are doing jobs. We can highlight that lobsters are considered aphrodisiacs
As many couples will already know, finding time to spend with one another can be very difficult when you have other commitments. There are many people who are balancing commitments such as work, family, health, and finances.
And this can make it very difficult to find the time spend on one another. At the same time, spending quality time together is crucial in terms of the health of your relationship. The all-day working makes them so busy and tired that they don't even have proper time for sleep. When they have kids then things become more difficult.
However, planning a romantic date night at home ideas can benefit the couples to the maximum. They can take out some time to spend with one another. This quality time will keep them happy and their relationship working. In this article you will come to know how to plan at home date night ideas successfully?
Why Dating Love Night Matters?
It is important for couples to find the time to make things work. And this means making sure you put aside time to spend with one another. You don't have to go out in order to spend quality time together – arranging a cozy night in is the ideal solution. As you can spend time alone and it is also not going to cost you anything to do this.
When life gets busy, it's difficult to set aside regular time to get away from all the disruptions, such as kids, employment, and other obligations. It is important to focus on one another and address important issues. In the midst of life's uncertainty, this interaction will make you feel less exhausted. Here are some benefits of dating late night.
One great plan for a cozy night in with your partner is to rustle up a delicious, romantic date night dinner ideas for them to enjoy. You will find plenty of great recipes that you can use, and you can add a couple of bottles of fine wine to complement your meal.
---
1. Create Resilience
Dating nights regularly will also help you develop the resilience you'll need to keep your marriage going through tough times. You will create a solid foundation for your marriage by focusing on one another and maintaining your bond.
As a rule, when you hit hard times, you'll have appropriate marital space to work through it together. When you come through to the other side of the struggle, the partnership will be stronger rather than frayed.
---
2. Maximizes Intimacy
Another advantage of daily dating nights, aside from less tension, is that they increase intimacy and romance in your relationship. Couples appear to have more intimate experiences in the early years of marriage. Without concerted effort to stoke the flames of lust, romance always fades.
Date night helps couples understand why they fell in love with the person, and it lays the groundwork for rekindling their passion.
---
3. Energizes Your Bond
Many couples who have been married for a long time will tell you how easy it is to get stuck in a rut. You look at each other one day and wonder how you got here.
Once upon a time, you promised that you'd never be that miserable couple who can barely move to the bed. If you schedule a dating night on a regular basis, you will not become boring couple.
Routine and mundane, believe it or not, can be the silent killer of relationships. If this describes you, it is not too late to make a change.
Switch it up a little bit. It's close to doing exercise. There are days when you don't feel like working out. After your exercise, though, you'll be glad you pushed yourself. The same idea applies here, although date-night makes a major difference in small ways. It wouldn't have to be outlandish; just something different from your normal routine.
Romantic ideas that show love to your partner can seem to be an afterthought on your to-do list. It also involving preparation and resources you don't really have presently.
Date night is, in fact, important for the health of your marriage. If cash is stopping you from going on dates, barter parenting with a friend in exchange for a favor, or gather all the petty cash in your car and house and encourage yourself to go on a date with it.
---
4. Maximize Happiness
There has been a lot of research done on the role of play and fun in a marriage. According to the report, the more time you spend having fun, making friends, and being there for your spouse, the healthier your relationship will become over time.
The relationship between having fun and being happy in your marriage is powerful and important. The relation is even more important for men. Men are more likely than women to refer to their partner as their best friend, according to studies. So go ahead and schedule your game. It's important for your relationship.
---
Love is Timeless! Why?
There is no particular time for love. Love is timeless! You have to make love with your partner on regular basis to keep your relationship fresh and healthy.
When you are going to have continuous dating nights then you will surely spend quality time with your partner. On anniversaries, it is not just good to give away gifts to one another.
Consider having your meal by candlelight for an even more romantic vibe or out on the patio with fairy lights if it is warm weather. You can also have romantic music playing as you enjoy your meal – pick out some of your partner's favorite tunes to create the perfect playlist.
When you arrange a cozy night in with your partner, you can look forward to the chance to really talk and enjoy quality time. With this in mind, make sure smartphones and social media are off the agenda for the evening.
You should also plan some amazing things to celebrate your love and create new exciting memories. At present, we are going to provide romantic anniversary late night date ideas.
Have fun together at a spa
Spend a night in bed and do breakfast in bed
Go bowling together
Play games with one another (video games, cards, or any other)
Take your spouse on a road trip
Dance together
Plan a photoshoot together
Spice It Up With These Top 10 At Home Date Night Ideas
Spicing up your date evening is important for every couple. However, you can give your partner, amazing gifts for spicing up the dating night. For that reason, we are going to explain 10 best romantic date night ideas that will spice up your relationship.
❖ Light the Candles
To make the atmosphere beautiful, you have to make use of candles. Candles are readily accessible in diverse shapes and shades.
Go for the heart-shaped candles and long ones to light up the room with candles. When you will just fire up candles in your bedroom then your loved one will surely love the atmosphere.
---
❖ Rose Petals On Bed!
Rose petals on the bed look beautiful. You have to décor your bed with rose petals. Also, you can put them in the shape of a heart to amaze your spouse.
---
❖ Enjoy a Movie Night!
There are diverse romantic movies that you can watch with your partner on a romantic night. Set the sofas or bed, arrange popcorns and enjoy a date night movie ideas together.
---
❖ Have an Indoor Campout
Although camping in the outdoors might not be for everybody, it is undeniable that it can help lovers reconnect and strengthen their bonds. According to one research, partners who camp together have more sex both before and after the journey.
The absence of distractions from being there, and also the opportunity to simply relax, led to the rise in romance. Regrettably, moving into the woods isn't always possible or even desirable.
Fortunately, you will get the same advantages if you do the activity inside. This has the added bonus of having climate protection as well as being bug-free! It would be more romantic if you can relive the feeling of being alone together as near as possible.
---
❖ Sit by the Fire
Sitting by the fire can also make your bond stronger. According to research, people used to have a thoughtful conversation when they sit by the fire. If you also want to do it then go ahead. It would relax you both and you will be able to reconnect with one another.
---
❖ Give Each Other a Massage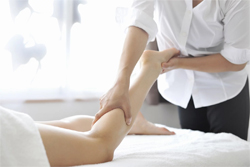 Giving massage to your spouse is one of the best free date night ideas. It is quite easy to go to a spa and have a massage. However, giving a massage to one another can increase intimacy and care between the partners.
You both will be able to relax one another and do massage with love. It will create intimacy and let you both love another more than before. The massage can set your love on fire.
---
❖ Take a Bubble Bath Together
Having a bubble bath together is one of the best cheap date night ideas.
To share a tub built for one, you have to be comfortable with each other. It could be a lot of fun. Just try to recognize water displacement when filling it up, and load it up less than you'd when bathing alone.
It also relies on whether you and your wife are both skinny and have some love handles to cling to. If you want to make romantic baths a daily part of your marriage, get a tub that comfortably suits two people. It's conceivable that this is a hot tub; in that case, turn it on and get hot!
---
❖ Enjoy Some Wine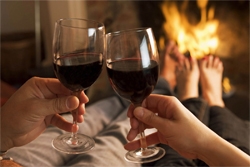 Celebrating love with wine is one of the best romantic date night ideas for a loving night. Get a big bottle of wine and prepare glasses, offer it to your partner, and get close to one another. It will make you both feel more relaxed and you will be able to talk to one another more comfortably.
---
❖ Take Up a New Hobby Together
Everyone has a hobby but when it comes to a romantic evening at home, you should take up a new hobby together.
Choose a hobby that marks the interest of you both. In this way, it would be enjoyable for both. For instance, you can play cards together before going to bed. You both will have a fun time and make your relationship happier.
---
Final Words:
All the above-mentioned ideas for date night are excellent for every couple. It does not matter how old you are, these ideas will be suitable for you and your partner. In this busy life, it is better to plan romantic dating nights at home frequently to keep your relationship stronger.