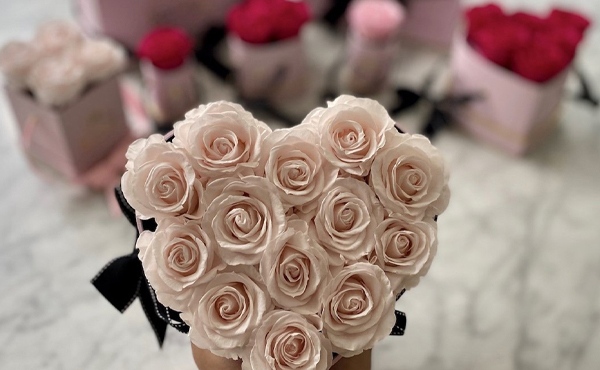 Long distance relationships are hard and it takes a lot patience and effort to maintain all the emotional turmoil and the rough ups and downs. The key to a successful lovely relationship is to cherish the moments together and keep doing romantic small gestures despite staying apart. Surprise long distance relationship gifts are the best way to bring a smile to your loved ones face even being thousand miles away.
Battling time difference, schedule, hundreds of kilometers of distance is a small price to pay when it comes to true love. A lot of people might think that romantic relationships are a lost cause. And for many of them it might have been but when you know that this is the person you want to be with then all efforts seem worth it.
There are ways you will find to keep the spirit of the relationship alive, and how better to keep the relationship alive than to surprise your partner with little gestures of affection! Let's say that valentine's day is upon us and your partner's too bummed out that they can't make it. Maybe a little gift to help them see that you appreciate them is exactly what they need. But how do you decide the perfect gift?
Well, that's where we come in. We have listed out some of the best gifts and romantic date night ideas that will make your partner feel special and cherish the fond memory of your love. As always, we do not disappoint with the best solutions we can come up with your problems. Read on and thank us later!
---
Romantic LDR Gifts Your Partner will Love
To add to our list of gifts here are a few more general gifts that you might consider:
1. Be In-Sync
Firstly, a little reminder that you belong to them and they belong to you can be the sweetest gesture. A couple's gift for the two of you will help you be in sync, every time they wear it, it will remind them of you. Here are a few things that will keep you two love birds in sync:
❖ A Pamper Day
Nothing special, just an ordinary day! Well, that is the perfect time to pamper your partner with surprises. Start the day by sending a card with a heartfelt message and a ticket to the spa or match your partner had been wanting for days. Arrange for the transportation and other appointment details.
---
❖ Coordinates Bracelet
A coordinates bracelet is a sweet gift that marks both your's and their locations in longitude and latitude to remind them that no matter how far they go you will always be right where you are waiting for them. These are long distance relationship gifts which personalized gesture will surely be appreciated by your loved one.
---
❖ An Aroma-Therapy Basket
Imagine a situation when your partner is having a tough day at work or going through a difficult problem and you are not there to give them a warm hug or console them. In this scenario the thing is to send your beloved a basket of aromatic products making your partner realize that you are there in spirit.
Assort the basket with scented candles, aromatic soaps, perfumes and small things that your partner likes. Use small flowers with complementary fragrance to get an elegant look to the basket. An aroma-therapy basket will calm your partner on a stressful day without you.
---
2. Be Sweet
You don't have to rack your brain for an extraordinary gift, as long as the long distance relationship gift is sweet it will be appreciated. Here are a few ways you can show love simply of you to the person you want to appreciate the most.
---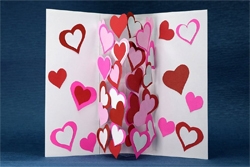 ❖ 3D Greeting Card
A greeting card laying in the middle of the daily mails is a sweet reminder that they are loved amidst the daily grind. This can be the simplest yet the sweetest gesture. Maybe its all that you need to make up for missing valentines with them. Besides who ever said that gifts had to be grand to be cherished?
---
❖ Decorations for the House
Some decorations for your partner's home wouldn't be a bad idea to make them sense your presence in the house. A DIY vase with fragranced flowers would be lovely for the living room. If you are worried about the flowers just buy wholesale flowers online and get the delivery done within your preferred timing.
---
❖ A Radio Dedication
You get very little scope for public displays of affection for long distance relationships. A song dedication for LDR partner on radio can make good form of PDA despite staying apart. Talk to one of your partner's friend and set up the time to turn on the radio. The reaction will definitely be worth watching.
---
❖ A Box of Fortune Cookies
Who doesn't love some chocolate cookies after a long tiring day? Send your partner a full box of fortune cookies with hand-written love notes about the good moments you will be spending together during the holidays. Give your partner something to look forward to.
---
3. Be Personal
The best gift among long distance relationship gifts is one that doesn't just remind your loved ones of your love but reminds them why you love them. A personalized gift is the perfect way to do this. Here are some of our favorite personalized gifts that you can gift to your loved one:
❖ Photo book
Photobooks are a collection of your favorite memories together that they can visit every time that they need a reminder of what you both have and how special that is. Besides photo albums are kind of over-rated now.
---
❖ Engraved Promise Ring
You can engrave your special moment's date a special initial, or a quote that will touch their heart every time they read it. When you're far away there are many things that you will not be able to do, many moments and situations where you will not be able to be there for your loved ones. This sweet and personalized little gift might help do the job for you.
---
❖ Joint Journal
If you're both poetic and expressive enough then this is a cool way to express that love. Send your lover a scrapbook or journal with both your entries. You could even start a blog together but a joint journal would be much more personal.
---
❖ Backpack for the Holidays
You visit each other during holidays or any free time that you manage. A backpack will be one of the practical long distance relationship gifts for your partner. The bag will basically stay with you during the good times you spent together.
Take inspiration from these ideas and make something of your own. You know your partner and the things that can make him or her happy. At the end of the day, it's the effort and love that counts.
---
4) Be Romantic:
1) Couple's Bracelet Set
A simple bracelet is something they can fashion everyday and it helps to remind them of you.
---
2) Romantic Mug
Miss having breakfast with your loved one when their away? Well, how about remind them through a romantic mug so they can still enjoy the memory of you with a morning cup of tea.
---
3) Color Changing Touch Lamp
Color changing touch lamp is something that makes for a good decoration piece as well as something to help them remind them of you.
---
4) Fill in Love Journal
A fill in journal is somewhere you can record your feelings everyday while you're away from them.
---
5) Heartbeat Ring
Cuddling with your loved on in bed mid-winter just listening to their heartbeat as they fall asleep have to be one of the best memories for any lover. It would certainly make for a sweet reminder of your affection while you're apart from each other.
---
6) Under the Same Moon Pendant
A pendant as beautiful as this will remind them of how beautiful your relationship is. Its also something to boast about in front of your friends.
---
7) Personalized Notebook
A personalized notebook will help remind them of you every time they write in it.
---
8) Weighted Blanket
Maybe you're not there to cuddle them as they sleep, doesn't mean you can make sure they sleep still reminded of your comfort and love.
---
9) Long Distance Couple's Keychain
A simple but cute little keychain is perhaps what your lover needs. Carrying it around everywhere is like carrying a little piece of you with them.
---
Ever wondered what can be the best pleasure for your man who drinks occasionally? Occasional Drinkers are always inspired by gifts that are consistent with their drinking habits. So, offering your Birthday man a basket to contain rum or whiskey would be a lovely choice. You can find the complete selection of Men Gift boxes that incorporates pint glass, card bottle opener, coaster, and much more on the internet easily at Manly man.
Conclusion: We hope you found your "It" gift in the list of gifts. However, do remember that a gesture of love does not require an expensive long distance relationship gifts. All you need is to make sure that your loved one feels loved and appreciated.