Many individuals feel that long distance relationship will never work out. It may be opposed by your family. And some of your closest friends may warn you not to take it to heart if you have a failed relationship.
No one says it's going to be easy-the extra distance makes several things difficult to achieve. Things will become difficult for you. Sometimes, you may feel sad, lonely and depressed.
The long distance-relationship can make small things quite sweet. Being capable of holding the hand of the other person, sitting together on a dining table, smelling one another, walking together.
All these wishes can make your relationship so special. In a LDR, these little wishes might instantly mean even more. Long-distance relationships can be challenging if you don't know what the real love is? But they also have surprises of their own. In this article you will come to know that how to survive a long distance relationship successfully!
Can Long-Distance Relationship Really Works?
It is pretty difficult manage LDRs. It may be discouraged by your relatives. You may be opposed by some of your mates. The relationship between two people who are living at distant places is known as Long-Distance Relationship.
For various purposes, such as work or studying, couples may need to remain in different places. These relationships can be virtually establish sometimes. Partners can rarely meet in person with one another. With time, these relations are becoming popular. The popular perception still remains that such relationships' success rate is poor.
LDRs are common as persons travel from their homeland to achieve their college or career goals. Internet access and other forms of communication make it easier to sustain these relationships. Other stressors are available that can also make it difficult to handle them.
The common assumption is that when it comes to LDRs, the lack of proximity and continuous contact is the only big challenges. The latest research indicates that these are just a tiny portion of one's relationship satisfaction.
---
Challenges You Will Face In LDR And How To Overcome Them?
Researches seem to imply that the major reasons why LDRs are difficult to maintain in the long run are conflicting views on the interaction between partners. Also possessing unrealistic expectations of the 'perfect partnership', and being argumentative in contact.
If you already have a long-distance relationship or are looking forward to it then you need to know the challenges and problems. At the moment, we are going to explain the some things regarding LDRs. These things are important for you if you want to know how to make a Long-Distance Relationship work.
1. Opening The Door For Changes
It can be hard to keep track of the various changes taking place in the life of your partner while partners live apart from each other. When the circumstances of a person changes then his view of looking at the world also changes. The latter, however, is rarely expected by both spouses.
Thus, these changes can come as revelations when partners meet each other in person after a long time and one might feel like their partner is a whole new person. The new destination will warrant major lifestyle changes for a partner who has relocated to various places. Which in turn will change their views on future goals, relationships, etc.
In such cases, the partner who chooses to live in the same place may see these as a sign of who 'really is' their partner 'as opposed to a normal consequence of switching to a better venue.
If change is viewed as common knowledge, it will benefit both partners. And that when one comes across such a change that they do not like, one separates the individual from the attributes.
---
2. Insecurity
In long-distance relations, the often-quoted "Out of sight, out of mind" aims to raise insecurities. With the presence of significant others in the lives of their respective spouses, insecurity can be linked to potential issues. Which can make one feel give can give over and uncertain about their position in the life of their spouse.
It is advisable for spouses to quench such anxieties by devoting time to preparing near future activities such as next vacations and get-togethers. And, if at any desire, beginning at least preliminary planning on future goals such as marriage or living together, etc. Such preparation will strengthen the link between partners and offer both a sense of protection.
While it is important to think about the future. It can also be helpful at the moment to set ground rules for relationships. These basic rules can be specified for the couple, but a conversation about how much openness is required.
How much and when to contact one another, sharing or allocating duties, and general expectations and concerns about this partnership can be general aspects to be taken into account.
---
3. Jealousy
LDR partners may feel jealous when one's partner spends so much time with other individuals. Jealousy is much different from the love. Which can reflect negatively on the loyalty of the partner. The first point to know is that jealousy is an emotion that can emerge in any relationship because of insecurities that may be present.
Feeling jealous and voicing it is normal. Jealousy often stems from a sense of vulnerability or a lack of faith in your mate. Being frank about one's feelings in such circumstances will allow both individuals to better handle their relationship.
It is advisable that partners explore their concerns and anxieties about LDRs. Not only can these conversations help to measure whether both partners are on the same page. But they will also make them feel understood by one another.
It is easier to accept jealousy and openly discuss it instead of worrying over being branded as insecure or overprotective. As it would only make matters worse to keep those feelings bottled up.
---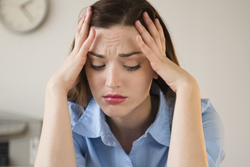 4. Problems in Communicating With One Another
Partners may frequently talk to one another in LDRs. In order to keep contact productive, it is, therefore, necessary to ask and communicate how both individuals are feeling on a daily basis.
Communication boredom may be resolve by using various communication types. Such as email, video chats, or handwritten letters. Talking and seeing one another on video call, praising one another or giving comments can also be helpful for a LDR.
Relational savoring can use by LDR partners. It might include focusing on positive times spent together and observing how it affected the individual emotionally and physically. Also, it is good to tell one another how one feels without the other and how anxiously want to have a meet-up.
---
Long Distance Relationship (LDR) Advice
We're in trouble of trying to have a long-distance relationship. However, no matter how hard we try to prevent this from occurring. We still find ourselves in this position sometimes. It is only natural to be afraid to participate in this so-called long-distance love affair.
Research, for example, indicates that knowledge of the lack of physical proximity itself may make relationships seem complicated, along with worries about the relationship's overall quality. You can also maintain your mental health especially when you are in LDR with someone.
But we need to realize that trying and hoping that it will succeed is not harmful. Here are some Long Distance Relationship tips that will help you in the working long run.
---
How to Make a Long Distance Relationship Work?
Here are some useful long distance relationship tips that will must help you for the survival of relationships begin long-distance. But some long distance relationship gifts will also be beneficial to you for the working of LDR.
1) Set A Schedule
Set a clear day and time for your lengthy discussions. Setting a specific time is crucial to ensure that you give your partner all your attention. This will also prevent too much waiting that often creates misunderstanding and impatience in the queue.
---
2) Get Familiar With Your Time Zones
Many couples living miles apart appear to have time-zone issues. It is crucial that both of you are aware of your time differences for this reason. This way, you know exactly the most appropriate time for your partners to contact you.
---
3) Try To Surprise Your Partner
Your regular or weekly routine is important to develop and stick to, one important LDR advice you should not forget is to surprise them once in a while. It will make them feel that even during those periods when you do not have any scheduled talks or meet-ups. You constantly think of your partner.
---
4) Find Time For Meeting
Being physically together at least once or twice a year would give you a chance to have a much better understanding of each other. Although this can be a little costly, especially if you live in two different countries.
What you can do is visit the location of each other alternately? You will know that nothing compared to the presence and comfort of the embrace of your partner is the money you will spend.
---
5) Plan Your Cyber Dates
Being apart does not mean that you can't have a romantic night anymore. There are several dating night ideas that sparks up your partner. It's still possible to pretend that you are together. Set the mood by playing some romantic music while on Skype or on a video call on Facebook or Google, and change the light to a more romantic mood. Surely, both of you will enjoy this and make your love stronger.
---
Conclusion: From the explanation, you are now familiar with the challenges you will face in a LDR. However, the ways to overcome these challenges have also explained in detail. So, it is now completely up to you either you want to stay in a LDR or quit it.