This question I ask myself often, for while I am great at being faithful and loyal, I tend to get in the way of my own self in a relationship. I can write the best advice ever, I can be that ear for friends to vent to while giving them positive relationship advice, but when it comes to me taking my own words of wisdom to heart? They get lost in translation of realistic love Seriously.
What is Real Love?
To me realistic love is something that you feel that is stemmed from a deeper than the surface feeling.
Realistic love is one that is embedded within your soul, a future that you foresee as a whole with another person. Common goals, common interests, imperfections that you both acknowledge but accept, because love is so deeply embedded within your soul the only other comparable love is that of your flesh and blood, parental love.
Romance Having a Positive Relationship!
It is one in which you can step back from your own emotional roller coaster.
We all have demons inside that sprout up from time to time, sometimes those demons can get the best of us. A scenario that happens with your loved one can trigger these demons in ways that are toxic to your positive relationship.
The only advice I have to you about your inner demons is to work through them, have a loving partner who can understand and empathize for those demons but also work with you to get you beyond that moment of feeling uneasy.
No Two People are the Same in Every Relationship
Some people may date someone who brings out the worst in them, and we all have a bad side.
Some people may date someone who brings out the best in them but when it comes down to the real world responsibilities, it doesn't click well.
Then you have that realistic romantic love, where two people are connect deeply within the soul in such a way that no matter what happens to try to turn that relationship toxic. Those two people are able to step back and find that deeply embedded love that brings them back to the roots that made them fall in love in the first place.  
Also Read: Romantic Ways to Show Your Love
Most of the time, since that kind of love is "perfect," people tend to believe in the idea of love perpetuated in music, films, and romantic novels.
We don't like to think that in moments of confusion and unknowns about who they are either together or separated, love is both an intense and painful endeavour between two struggling individuals seeking to satisfy each other. That is the truth of realistic love, however.
Beginning of Realistic Relationship
Bear in mind, the beginning of every relationship, the emotions of happiness and excitement, are not the high revealing points to us by romantic poets or cinema.
At the early stages of love, most of the 21st century have been professionals and novices at least in the long-term survival of love. One of the most disrespectful things a person can say to someone today is, "I want to change you." Nevertheless, love has no secret motive with another under Greek philosophy.
Related Topic: Questions You Should Never Ask Your Partner
Love is a method that entails partners who, as a couple, undergo the journey of self-understanding, self-reflection, and acceptance.
Therefore, the phase of transformation is inevitable and something that you cannot do on your own. It's a positive idea. One needs to be mindful about their approach in trying to instruct another.
Qualities that Make up a Truly Loving Relationship
It is imperative to have some qualities to make up a truly loving relationship. For a healthy relationship, one should have some particular qualities. At the moment, we are going to explain these qualities as follows.
1. Trust
Trust should be present between each other. Partners should have firm beliefs on one another. If there is a doubt up to 1% then the relationship will have to suffer. For that reason, 100% trust should be developed between the partners.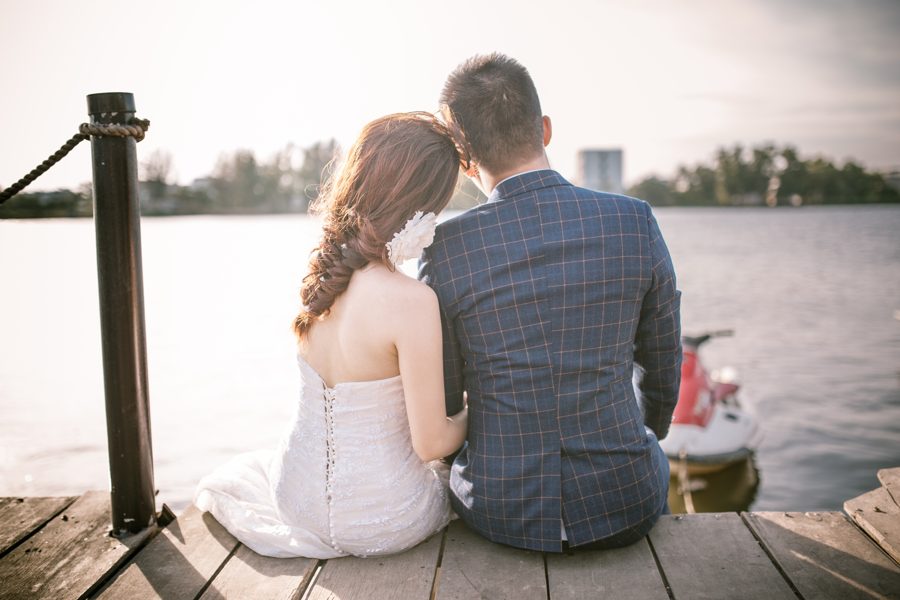 2. Honesty
Honesty is another quality that could make your relationship true, healthier as well as stronger. It means that you have to be fair with one another. Not just that, you should only speak the truth with your loved one. It does not matter how challenging it is, to tell the truth to your partner.
3. Compromise
Compromises are one of the biggest reasons behind true love relationships. If you love him/her and he/she is doing something that you don't like. However, he/she is happy in it then you have to compromise on that thing. Your partner's happiness must be your first concern, but you have to compromise on different things.
Not just that, if he/she can't give you the lifestyle you want then no problem! Just cherish togetherness and compromise on the things you have.
4. Open Communication
There should be open communication. When it comes to realistic romantic love, you have to talk to one another freely.
Realistic romantic love is the one in which you can be a realistic person and tell everything you have in your mind to your loved one. You should always need to sort out each other's feelings. Giving respect to one another's feelings is also imperative.
All that I know about perfect love and living a positive lifestyle within a relationship is that sometimes the wording in which we say things can be taken completely off base, sometimes the meaning behind our words that are sent in text message can be taken to heart and feel offensive.
I say to this scenario that you work with your partner to always speak when having a challenging time, while spoken word doesn't come easy to me; it is something I wish to work on.
I want so badly to be able to vocalize my feelings and communicate with my man in a way that helps us grow together. I also want him to be able to learn how I hear his words, so that he can learn the best way to say things to me as well.
5. Anger Control
Controlling your anger is one of the key qualities you should have to make up a true love relationship.
As you know, fire can burn things up instantly. In the same way, all the love between you two can be burn by your rage. Not just that, one angry moment can destroy all the loving memories you have. So, it is better to control your anger to the maximum.
In case, you cannot control it then don't worry! Let's suppose to go to a quiet spot, take a deep breath, drink a little water, and then talk to yourself. When you gets cool down then go to your home and discuss the things on which you got angry.
Tell your partner about the things so that he/she try to avoid those things to the maximum.
6. Argue But With Fair Reasons
At some point, we all argue or fight with one another. In a true love relationship, it is better to focus on fair reasons. You should know that who is sticking for the right reasons.
If you are wrong and your partner is right then you should drop down the issue and accept it. In case, you are right and your partner is wrong then it is better to avoid insults and do open communication politely.
Fighting should be avoid to the maximum. In the event that you both cannot understand one another then take a short break.
Read More: You Argue About Doing Your Own Thing
After having a break, discuss things in a polite manner. Still, if you don't get to one point then leave things on their own. Letting down one another would not make things better. 
7. Try to Keep Other's Out Of Your Relationship
Some individuals love a good plot, and your relationship's moments are like a juicy tv drama they can't have enough of. They will, of course, continue to ask you so much about your feelings towards your partner get into the gritty details of your affairs when they might stay out of your company.
We wouldn't have to think about the detrimental impact on our relationship if only all of the individuals we talk to will respect our privacy, be extremely friendly, and hold the confidence and trust we delegate to them.
However, these toxic individuals have to be kept out of your relationship when people use the information you exchange to tell others. Get entertain from your life, or use the detail to exploit your actions.
8. It's Important to Maintain Individuality in A Relationship
To create a perfect love relationship, retaining individuality is critical.
Furthermore, equal efforts of catering to oneself and making the relationship work is important.
Social boundaries are the limits that we set for ourselves and relationships as individual people. They preserve our sense of independence and help protect ourselves from being frustrated by everyone else's demands.
9. A Real Love Story has no Rules
it has no book that you can read to know just where you will end up, be it together or apart. All I can say is that love is worth having and if you make mistakes along the way. Let those mistakes be a chance to learn together. Cheers to all who have found positive love and learned how to best communicate when things go a bit crazy.
Conclusion:
Real love can prosper in a beautiful way but we have to keep certain things in mind. We have told you the necessities of enjoying real romantic love.