When you start a life that includes another person with whom you have to share every aspect of yours. It requires a good mixture of mutual understandings. It can be of anything. An intimate relationship always demands a strong base where both of the partners involve in doing the most for each other.
From sharing similar things to liking each other's experiences. The more you appreciate, the closer you get to each other both physically and emotionally. This closeness is termed Intimacy. Through this article, you will understand what intimate relationship meaning actually is and why it is so important in your relationship.
According to the new survey it is found that nearly seven in 10 men in committed relationships wish that their partner would introduce new things. And 93 percent of Americans in healthy relationships said. They would prefer an experience that can be shared by both partners.
Over just 7 percent who will provide a new and unexpected experience for both partners and is just one of many ways to take things to the next level with your partner.
Love and Intimacy In Healthy Relationship
According to intimate relationship expert, Dr. Laura Berman. Couples should not to be afraid to try something new together to enhance closeness. Most women admitted that Valentine's Day in only a one day of the year. Where they're not afraid to do some thing new and unexpected in the bedroom. And many people want to know the best ways for having the happiest Valentines Day ever.
In addition, 26 percent of women admitted. That they Don't know how to introduce something new to their partner.
Intimacy is the closeness between two people. As they enter into a relationship. It does not come immediately, but over time as they both get to know each other. And they also share different things of life together. Many factors can contribute to define intimate relationship among people. Like intellect, mutual understanding, affection, care, etc.
In addition, Intimacy in intimate relationship single term. It consists of different types like Emotional Intimacy and Physical Intimacy.
Emotional Intimacy refers to trusting someone to share your personal things. Like the event from your life that no one knows about. The more you are motivated and comfortable to be yourself in front of your partner. The more you are emotionally intimate towards them.
Physical Intimacy involved a further step in closeness between two bodies. It involves that much trust and attraction between each other. That you start to develop physical interactions like hugs, cuddles, and sex. And you may also spice up the dating night with these romantic ideas.
It is the final stage of getting that much closer to someone who develops sexual intentions towards them.
---
Can a Relationship Survive Without Intimacy?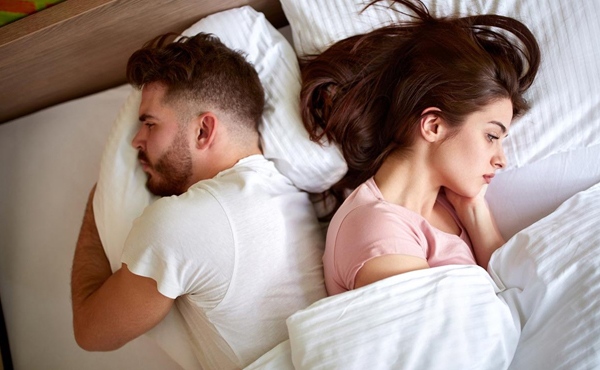 After you get to understand Intimacy and its type. The next thing that arises in your mind is that. Whether it's essential or a intimate touching relationship can survive without it. However to answer it, you have to determine the facts that contribute to a healthy relationship.
Intimacy involves activities that attract the other person. However Intimacy is very important in a close relationship. It helps to bring both of the partners close to each other. And plays a vital role in creating a strong and healthy relationship. It assists in describing that how important is your partner to you.
We should keep in mind that we have to accept and love our partner. To keep all the limitations aside. And form a strong bond between you and your partner, having Intimacy is essential.
Intimacy is a human need. An intimate relationship requires softness and sensations from their partner. Thus Intimacy provides you all these things that you desire from your partner.
Lack of Intimacy gives space for insecurity and distance between the relationship. Moreover, they become the root of many other problems as well.
Considering all of these facts, we can say it is very difficult for an intimate relationship definition to sustain without Intimacy.
---
Are You Creating True Intimacy in Your Relationship or Faking It?
It is also essential to consider whether someone creates a true intimacy in their relationship or just faking it to get attention. Always keep in mind that no outcome will be natural if the input was unnatural. In addition to all of it depends on your intentions. If they are just for getting attention and not affection. You will never enjoy true love from your partner.
Faking Intimacy can start with various issues like lack of trust between partners. Not having true affection moreover distance and internal disturbance between relationship partners. Some of the common intimacy killers are:
You are not giving enough time to your partner. Especially when they need it the most, like in tension, depression, and grief.
You are keeping yourself engaged in other activities. Like using a mobile phone with your partner.
Not wearing your wedding ring just because "it doesn't feel comfortable."
---
How to Build Intimacy In a Positive Relationship
Here are some ways to encourage intimate moments with your partner
Read More: The Positive Relationship! Why they Are Important?
❖ Explore Your Partner
Communication is the key to every successful relationship. Therefore, if you start talking with your partner more often, you will be able to explore him/her more. It will lead you to understand your partner more and create a feeling of trust. 
---
❖ Put Away Distractions
Here, most of us have so many conflicts. That can be a hurdle to build intimacy in our relationship. While talking to your partner you have to make sure that you are only listening. And also focusing on one person. There should be no mobile phone, laptop, or television to disturb you. Otherwise, you will fail to understand each other.
---
❖ Be Physical
You are not asked to get yourself involved in sex all the time. However, you can get physical even without sex. Moreover you can kiss your partner, run fingers through his/her hair. Cuddle in the bed or even hug each other.
---
❖ A Gift From the Heart
Giving a sweet gift, such as hand picked wild flowers or a little candy treat. May just intrigue your spouse to have a moment of spark fly through her. However, In turn creating a chance for an intimate moment after the kids are asleep.
---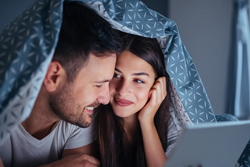 ❖ Intimate Relationship Movies
Watching movies together provide an excellent opportunity for discussion between couples. In fact, it is often a great way to start talking indirectly about an issue that affects your own relationship. Watching a movie with your partner can enhance closeness in husband wife intimate relationship.
---
❖ A Kind Gesture
Wash the dishes or fold some laundry for your love. Go up and beyond to do something that you normally wouldn't do. Moreover a kind gesture such as doing a household chore to reduce one task of your partners work list could totally spark the chemistry for intimacy.
---
❖ Give Some Affection
Sometimes just a hug, kiss or touch on the arm as you walk by your partner can gear you all up for more closeness. Moreover, it is seen how a small touch across the arm as you walk by and just give those need-you-now goosebumps.
---
Happy Ending: By actively participating in building Intimacy in your life. You will surely end up having an enriched love between you and your partner. In conclusion, it is an essential need for both of you to live a long. Happy and healthy life.