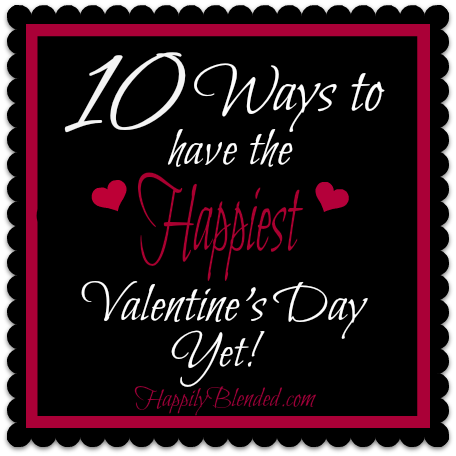 There's something for everyone here. That 'special' day will be here before we know it and everyone can celebrate in style whether you're single or in a relationship this year.  Try a few of these suggestions and come back and let us know what fun you had on Valentine's Day  2013!
1. Throw a Valentine's Day dinner party for you and your friends.  Search Pinterest for great recipes and then simply increase the serving size to match the number of your guests.  Be sure to include candles, flowers, music, and a fabulous dessert!
2.  If throwing a party feels like too much work for you, consider getting a group together to go out for dinner and/or dancing.  Try to go to a "fun" restaurant such as Planet Hollywood or Hard Rock Café.
3. Treat yourself to a day at the spa.  If you're short on cash, turn your bathroom into a spa!  Pull out the candles, flowers, soft music, and bath salts, to turn your bathroom into a peaceful spa retreat.
4. Exercise by yourself, with your loved one, or with friends!  This will clear your skin, strengthen your body, and keep the endorphins flowing.
5. Have a movie night with your sweetie or with your friends. Take a vote and select your favorite movies, gather the popcorn, sweets, drinks, and have a wonderful evening in!
6. If you are single due to a loss, please use this day as a day for mourning.  Spend this time with your friends or family.  Possibly make the decision to seek professional help. Use this time to celebrate the memories of your loved one and take another step in the healing process.
7. Spend Valentine's Day volunteering and sharing your talents with others and it is sure to give you joy.  As Booker T. Washington said, "If you want to lift yourself up, lift up someone else."
8. If you're single and you like to be around children, offer to watch your friends' kids while they go out.  You can have a great time playing games, baking cookies and building forts.  This is another great way to take your mind off yourself and give to others.
9. Use the evening to catch up on any overdue correspondence such as emails, letters, and thank you cards.  This is another way to reach out, stay in touch, and encourage others.
10.  At last, remind yourself that you are not spending Valentine's Day with just anyone.  If you're in a relationship you're spending it with someone special who cares about you!  If  you're single, you're taking great care of YOU and preparing yourself for a wonderful, healthy, and life-long relationship!
No matter who you with or where you go, I hope you have a very Happy Valentine's Day!!!
Meet The Author (Contributor to site) –
Ashley is the owner of Embracing Beauty . Keep up with Ashley on Facebook by Liking Beauty 4 Moms or connect with Ashley on Twitter.