Have you ever faced the wrath of an outraged teenager? How often does your teenager behave too secretive and detached? Parents understand that their kids need their personal space. In fact, kids who have their own smartphones have this possessive attitude about their personal space within that tiny piece of technology. It can be very unnerving for a parent when you know something is up but hard to break the barriers the teenager creates. As a mother of three exciting kids, I know the importance of using an android spying application.
Android Spying Application Keep Kids Away from Trouble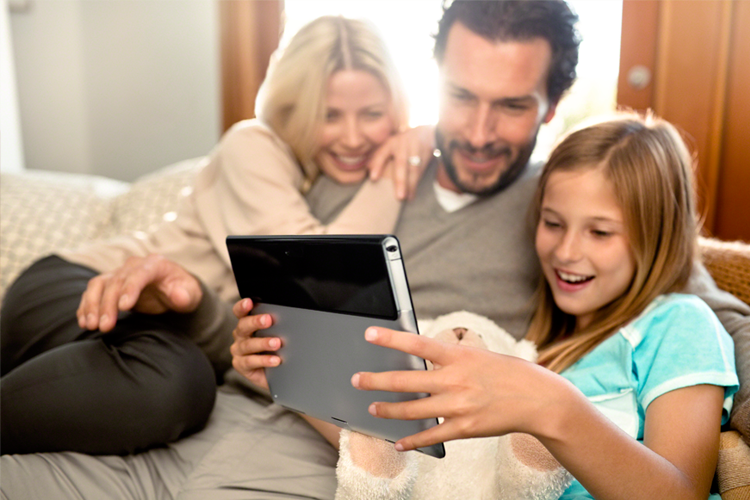 Xnspy is a brilliant app to use for parents who want to keep an eye on their kids' cell phones. There are risks and threats online that are unnecessary, but curious kids cannot hold back from them. For example, kids love talking to strangers on Facebook, making strange friends on Instagram, sending and receiving text messages from a random number, or stumbling over a porn site. Adult content is becoming unavoidable and too easy to access these days, which is why using such apps is turning out to be a great idea for parents.
Xnspy Works Remotely
This means that you don't have to hold your kids' cell phone in your hand to be able to see what he or she is doing. Once you subscribe to the app, you receive a download link and the link to the control panel along with the user ID and password. First, you go to the download link using the browser on the cell phone and download the app; you need to follow the simple installation steps. That's it. After that, you can access everything on the target device from the control panel. This helps parents tackle difficult teenagers because they can remotely lock the device, take screenshots, or block unwanted apps. In extreme cases, parents can even wipe off all the data on their kids' phone if the need arises when the phone is missing or in the case of theft.
Monitor Social Media and IM Chat Activity
The app allows parents to keep track of the kids' conversations on Facebook remotely. You can also access all photos and videos on Instagram. With xnSPY, parents can also see entire conversations on various internet messengers. These include the famous WhatsApp, Skype, Viber, KIK, and Line. This means seeing call logs on these apps too. Parents can screen the photos and videos shared via these messengers and know whom their kids speak to and what kind of information they share.
Monitor Emails, Text Messages, iMessage, and Tinder
Kids these days are too tech savvy. They know how to use all kinds of tools available on their smartphones. The best part is that with XNspy android spying application, you can access the emails (Gmail), read entire threads of conversations via texts, iMessage, and Tinder too. Moreover, xnSPY allows you to watchlist contacts, email addresses, and words too. This means that whenever watchlisted people converse with your child, the app alerts you. Whenever there is the use of watchlisted words in emails or texts, the app alerts you.
Track GPS Location Around the Clock
Some parents have problems with wild teenagers who just don't comply with instructions. Instead of staying in school, they may run about, stay out too late, or even go to bars and clubs that are off limits. To tackle such kids, apps that offer GPS tracking and Geofencing prove very helpful. You can locate their cell phone to know where your kids are at any time. You can watchlist places with the Geofencing tool so that the app alerts you if your kids go to forbidden places. Alternatively, you can set up a radius so that whenever your kids enter or leave that area, the app alerts you.
Listen to Calls and Record Ambient Conversations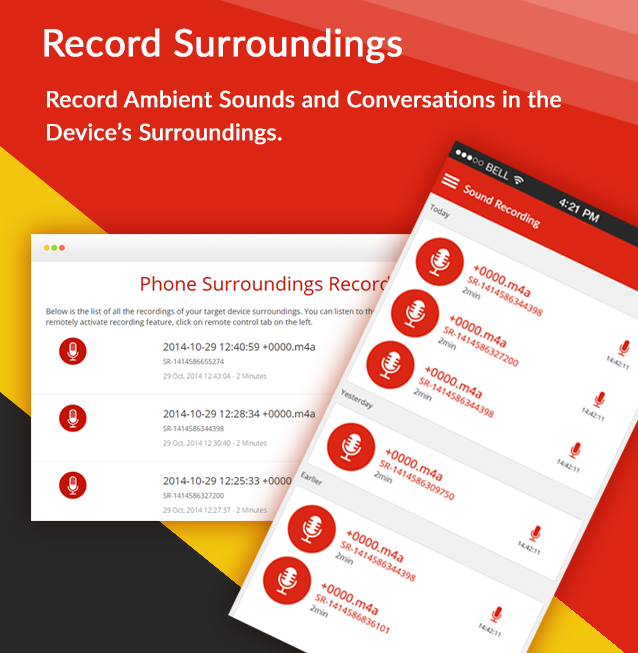 When hiding behind doors and sticking your ears on walls to hear what's going on with your kids doesn't help, an android spying application comes handy. You can remotely turn on the recorder on the cell phone without detection. The app records ambient surroundings and uploads the files onto the control panel so that you can listen to the discussions. It also records and uploads calls. This way, you can be sure that you can know if your kids are hiding something and save them from trouble tactfully.
Block Unwanted Apps and Monitor Browser History
When kids become too careless about academics and spend a greater portion of their time gaming or browsing with their cell phone, parents can pull the plug. XnSpy allows you to block unwanted installed apps and allows you to see the browser history. If there is the reason for concern, you can take screenshots of what you see and plan an intervention.
Overall, I love this app because it offers parents a complete solution to keep their kids safe while they use smartphones. Moreover, at as low as $8.33 it is very affordable. It has 24-7 customer care services via online chat and is a very neat and easy-to-use app. You can subscribe to it via Google Play Store or visit their website to discuss with their team if you have questions and concerns. They also have a live demo available so that you can try it before subscribing to it.