The Internet has done wonders for the world in general, let alone done wonders for the world of business. It has helped modern businesses around the globe garner more of a relationship with their customers than any other generation of business before them. It has allowed modern businesses the chance to not even work from an office or the same place of work. And it has allowed modern businesses the chance to sell their produce in different and far more accessible ways. However, with all the good things that the Internet provides modern day businesses comes an equal share of bad things too. And it is your job as the owner of your business to protect it from these bad things.
Read on to find out what online threats you should be protecting your business from, and what you should do to protect them.
Clickbait and the online fraudsters behind them:
The first thing that you, and anybody that works for you and uses your business's Internet servers, should know is that there are a host of bad guys out there on the world wide web that are known as cyber criminals and cyber fraudster. And once you know they exist, you have to start looking out for the telltale signs that they are stalking your business in an attempt to milk it for money.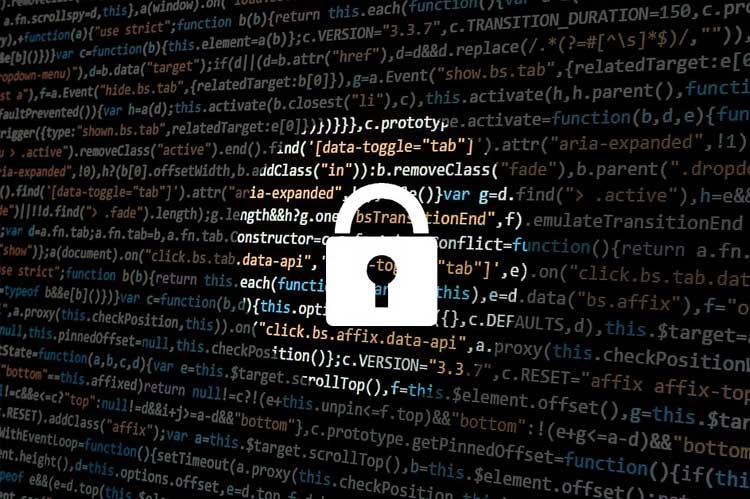 The first of these telltale signs that you and your employees should look out for is clickbait. These are links that look appealing and worthwhile to click on, but once clicked can bring about results that most certainly not appealing or worthwhile. What these bogus links do, once clicked, give whatever low-life that created them access to the information stored on your business's server — and this means they could gain easy access to your business's bank account. So, make sure that you and your employees are NOT clicking on links that you do not trust 100%. Generally, these links will come in emails that are sent from a 'trusted' sender, when in actual fact they come from somebody pretending to be a trusted sender, like your bank. In this specific case, you should ring your bank or visit it in person if you are unsure whether the email was legit or not before you even think about clicking on that clickbait.
Fraudsters physically stealing your technology in order to hack into it:
But it's not just clickbait you need to be watching out for. No, it's also fraudsters hacking into your business's online servers after physically getting a hold of your technology in the real word that you need to be watching out for and protecting against too. Yes, you have to protect the technological devices your business uses if you want to protect it against online fraud, because in this day and age it is a breeze for fraudsters to hack into things once they get a hold of them.
To protect against this, first of all you should do all you can to physically protect your technology from the burglars. Today, it only takes three minutes for thieves to enter a premises, find what they want, and get away with it. And, today, more often than not what thieves want are technology devices because they hold the keys to bigger windfalls: your businesses banking details. So, make sure your business's premises is either securely locked and or strongly protected at all times. And, if you can, try and hide away as many of your technological devices as you can, such as laptops or tablets. And, upon the unfortunate instance of fraudsters getting their hands on your devices, turn to a company like Jumio who offer a real-time and on-demand identity verification solution through their next-generation digital ID verification services.
This kind of service enables businesses the chance to cut their chances of being ransacked by fraudsters because it makes it harder for them to access them. One example of the kind of ID verification that this type of service provides is facial recognition verifications. If this is set upon your devices, then it simply won't open for fraudsters not matter how hard they try to open it — what this then means is that they cannot subject you to fraud.
Cyber criminals, criminals in general and the fraud they try to subject your business to are unwelcome, but unfortunately, it is something that you will likely have to face at some point in your business owning career. And, when that time comes around for you, make sure you say no to it. Make sure you remember the advice above and refuse to let your business be subjected to such horror.
Featured Image by Pixabay