Saudi Arabia is a rich country of Western Asia, which covers the major part of the Arabian Peninsula. It is a popular tourist destination, due to its beautiful landscape comprising of mountains, deserts, and coastal areas. However, it is most famous for housing the famous religious sites Mecca and Medina, drawing a huge number of Islamic pilgrims every year. Here are some Travel Tips to Visit Saudi Arabia.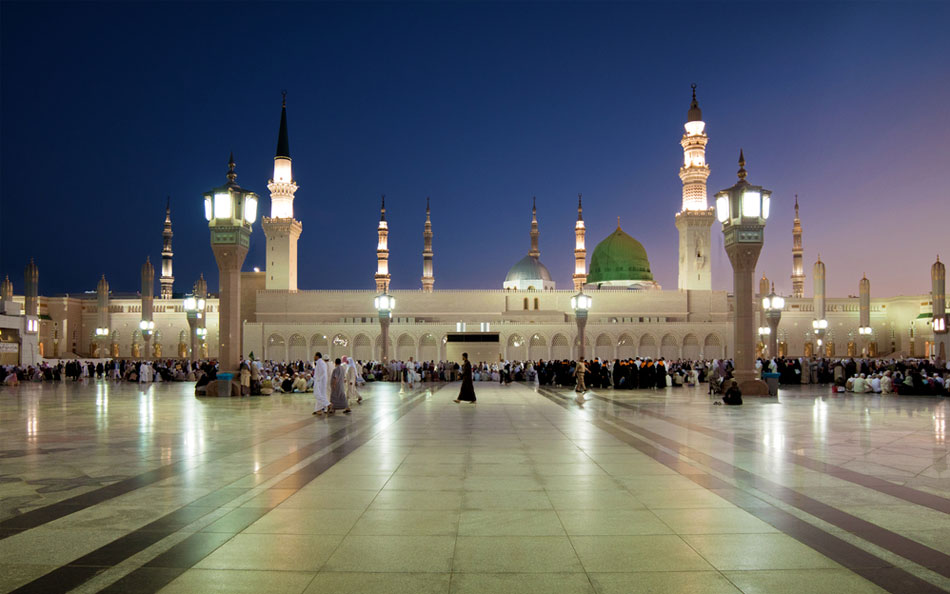 When to go to Saudi Arabia
The best time to visit Saudi Arabia in the winter season starting from late October to early March when the weather is very comfortable with the day temperature not exceeding 30 degrees C and slight rainfall. The summer has too scorching heat and the temperature may go up to 50 degrees C in the desert areas, for which this time is not suitable for tourists. The spring season comprising April and May is also unfavorable due to heavy rainfall here.
Tourist visas for travel to Saudi Arabia
Citizens of more than 50 countries can obtain tourist visas online before coming to Saudi Arabia for a vacation. This visa is granted by the Ministry of Foreign Affairs of this country and can be applied to the government website. Tourists do not need to go to Saudi Arabia embassy to apply for this visa now, as they just need to fill up an online application form and the required payment is done via credit card or PayPal. This visa is sent to the email id of the applicant and allows a person to stay for 90 days in this country.
Also Read: 12 Fun And Unusual Facts About Traveling Around The World
Getting around in Saudi Arabia
Different cities of Saudi Arabia are linked by domestic flights, to make the tour faster for foreign tourists. The network of roads is also highly upgraded to enable smooth traffic flow from one place to another of this country, among which King Fahed Gateway and Corniche are the notable ones. Tourists can hire rental cars, metered taxis, or coaches to travel from one city to another in this country. Railways also link Mecca, Medina with King Abdulaziz International Airport of Jeddah.
Money and payments in Saudi Arabia
Saudi Riyal is the currency of Saudi Arabia and foreigners can exchange US Dollars or other foreign currencies into this currency after arriving in this country. They can also use debit cards or Sharia-compliant credit cards issued by some reputed banks of Saudi Arabia. Tourists can now make all payments online with the help of their Visa card, Mastercard, or OneCard. There are 12 domestic banks and some foreign banks operating in Saudi Arabia, where tourists can exchange currencies or use contactless technology for payments.
Restrictions in Saudi Arabia
Tourists need to obtain visas from the embassy of Saudi Arabia in their respective countries. Though it is a conservative country, there is no strict restriction imposed on foreign tourists. They should not click photos of local people without their permission and nor they can take photos of important government buildings here. They should not show affection in public to their beloved ones, as it is not acceptable by law. Also, tourists cannot carry pork, alcohol, and drugs while traveling to this country.
Religious Respect in Saudi Arabia
Islam is the official religion of Saudi Arabia and this country does not allow religious freedom to people following other religions. It means that foreign tourists cannot preach their religions here or publicly practice their religious customs. According to the Islamic Law followed in this country, all codes of law are derived from the Holy Quran to follow throughout this land. However, people following other religions are free to travel through this country.
What to wear in Saudi Arabia
All males and females in Saudi Arabia need to cover their heads with headscarves and wear loosely-fitted clothes. However, foreigners are not expected to wear headscarves now but they should dress up decently, covering the entire body. Even men should not wear shorts, vests, or tight jeans in public places. Foreigner women also are not allowed to wear short skirts, swimming costumes, and westernized attires in this country.
Language in Saudi Arabia
Arabic is the official language of Saudi Arabia, which is also practiced throughout the Middle East. It is used in all official matters of this country, though English can be used by all foreigners. Urdu, Farsi, and Turkish are other languages that are spoken by many people living in this country.
Health & safety in Saudi Arabia
It is advised that all tourists should take routine vaccinations for preventing Hepatitis A, Typhoid, Measles, Mumps, Diphtheria, Tetanus, and chickenpox. Long-term travelers are also recommended to take vaccinations for Rabies, Hepatitis B, Meningitis, and Yellow Fever. Tourists are advised not to swim in non-chlorinated water of natural lakes and ponds, where they can have a parasitic infection called Schistosomiasis. They should also take precautions to avoid mosquito bites and wash their hands after touching any animal while touring this country.
Food when visiting Saudi Arabia
Saudi Arabia has some traditional cuisines, which are also popular in many neighboring countries of the Middle East. Kabsa is the prime dish of this land that is made of rice, meat, vegetables, and several spices cooked in one pot. Thus, its name is derived from the Arabic word 'kbs', which means 'pressed'. Tamees is a flatbread that is baked and served with stews, like Ful made of Fava beans and Adas made of lentils. Umm Ali is a popular dessert in this country, which is a type of bread pudding made without any egg.
Eating customs in Saudi Arabia
Tourists should wash their hands before and after eating foods in restaurants, even though they can use forks, knives, and spoons for eating their meals. No alcoholic beverage and pork item can be served in hotels and restaurants in Saudi Arabia. They should not serve or pass food items with their left hand and only the right hand should be used for eating. Men are served before women everywhere in this country and the oldest male should start a feast.
Mobiles and connectivity in Saudi Arabia
There are three main telecom service providers in Saudi Arabia, which provide SIM cards for mobiles. Saudi Telecom Company, Mobily, and Zain are the leading service providers in the telecom industry. Tourists should take a prepaid mobile SIM for keeping in touch with their families back home while they are in this country. They can take a new SIM from the nearest mobile stores, by producing their passports and valid contact details.
Where to stay in Saudi Arabia
There are different types of luxury and budget hotels in all cities of Saudi Arabia. However, the hotel costs in Mecca and Medina become double during the peak pilgrimage season of the year. Tourists can also stay in resorts in the coastal region, holiday villages associated with amusement parks, and youth hostels for only men.
How to travel to Saudi Arabia
Though there are land routes from some neighboring countries to Saudi Arabia, most people prefer air routes to visit this country. Different airlines operate international flights to and from Riyadh and Jeddah, among which طيران ناس is a prominent name.
Tourists can now book flight tickets, hotel accommodations, and even some sightseeing arrangements through online mode, for traveling to Saudi Arabia.