If you're asked to take a urine drug test without notice. The most important thing to remember is that current drug testing procedures have advanced significantly in recent years. And need also firstly understand the concept i-e drug addiction as real disease. They're now far more difficult to pass than they were previously.
People used to be able to tamper with their test results by including salt or chlorine in their urine sample. These techniques, however, are no longer successful due to technological advances. It's better to stay away from trying them.
That isn't to say that passing a urine drug test in one week is unlikely. It can be difficult to pass a drug test with very little time to get ready. Nevertheless, there are a couple of things you can do to maximize your chances.
Understanding The Urine Drug Test
A drug urine test is also recognized as a urine drug screen. This urine testing is a non-painful procedure. It looks for the presence of such illegal drugs and prescription medicines in your urine. But here is how you can talk to your children about prescription drugs and abuses. A urine drug screen will assist a doctor in detecting possible substance abuse problems. Doctors might be able to help you initiate a recovery for alcohol addiction and plans after a drug screening detects medications you might be abusing. Taking urine screen tests when in care for substance abuse treatment helps to ensure that the plan is successful and that you are no longer abusing drugs.
Urine tests, otherwise known as urinalysis, are a series of tests performed on a person's… You guessed it, pee!
Urinalysis can be used to test for anything from a person's overall health. And well-being to much more specific conditions such as pregnancy or even a person's past drug use.
Table: Approximate Drug Detection Time in the Urine
Table is taken from Mayo Clin Proc
| Drug | Length of time detected in urine |
| --- | --- |
| Alcohol | 7-12 h |
| Amphetamine | 48 h |
| Methamphetamine | 48 h |
| Barbiturate | |
|  Short-acting (eg, pentobarbital) | 24 h |
|  Long-acting (eg, phenobarbital) | 3 wk |
| Benzodiazepine | |
|  Short-acting (eg, lorazepam) | 3 d |
|  Long-acting (eg, diazepam) | 30 d |
| Cocaine metabolites | 2-4 d |
| Marijuana | |
|  Single use | 3 d |
|  Moderate use (4 times/wk) | 5-7 d |
|  Chronic use (daily) | 10-15 d |
|  Chronic heavy smoker | >30 d |
| Opioids | |
|  Codeine | 48 h |
|  Heroin (morphine) | 48 h |
|  Hydromorphone | 2-4 d |
| Methadone | 3 d |
| Morphine | 48-72 h |
| Oxycodone | 2-4 d |
| Phencyclidine | 8 d |
| Synthetic cannabinoids | |
|  Single use | 72 h |
|  Chronic use | >72 h |
|  Synthetic cathinone | Variable |
How Do Urine Drug Tests Work?
However, when it comes to testing for drugs, the most common method is to dip a plastic strip treatment with chemicals into a person's urine. The strip will have different chemicals on it which will react if there are any traces of specific drug metabolites detectable in the urine sample.
It's important to understand that drug tests aren't looking for just one type of drug. In fact, most modern urine tests will be screening for traces of THC and CBD, cocaine, amphetamines, ecstasy and MDMA, opiates. As well as prescription drugs and stimulants that you may be addicted such as barbiturates and tricyclic antidepressants.
Therefore, if you've taken any of these drugs in the past couple of months, it's important that you prepare yourself and clean out your system as best as you can before taking a urine test.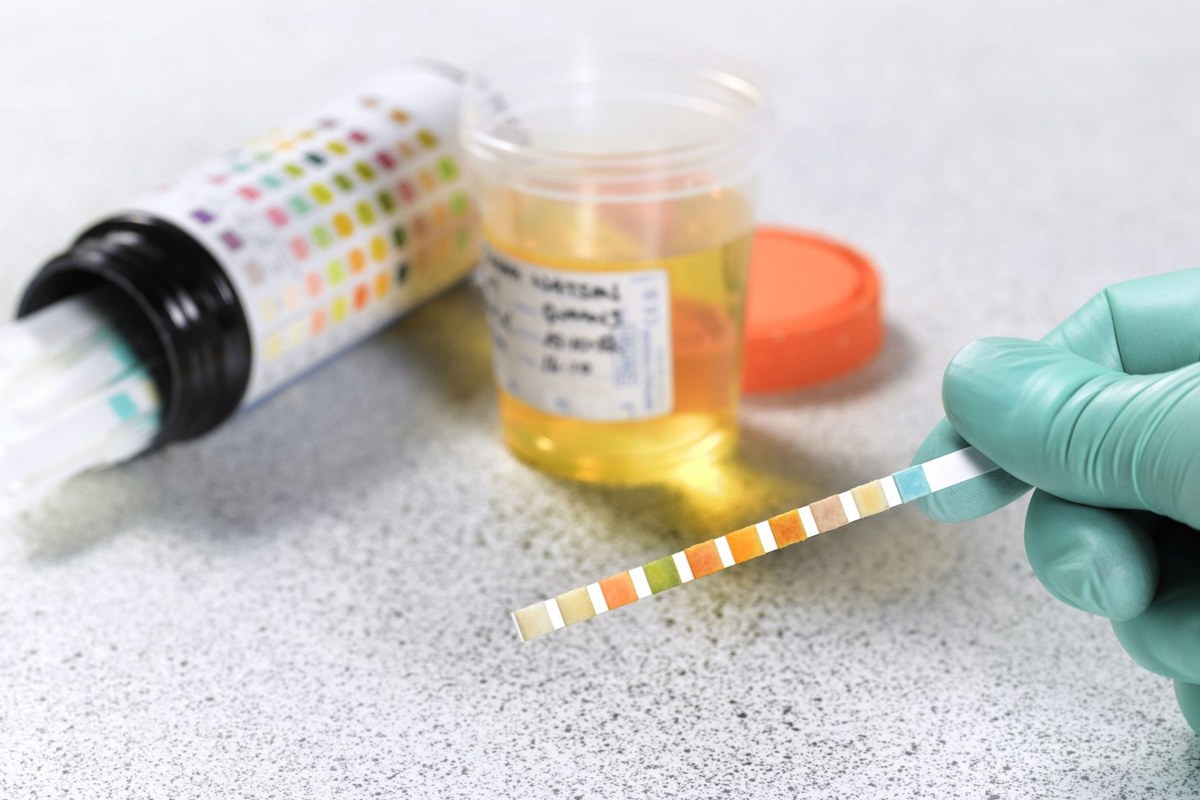 What Is a Drug's Half-Life?
A drug's half-life refers to how long it takes for the amount of drug abuse in your body to be decreased by half. This is dependent on how the body works. It eliminates the drug. It can last anywhere from a few hours to several days. The half-life of a drug remains constant no matter what dose you're on or how often you have been consuming it.
When calculating excretion rates, it's helpful to understand the idea of half-life. The half-lives of various medications vary. They all, nevertheless, adhere to this law. Half of the original drug volume is eliminated from the body after one half-life has passed.
What can be Wrong in Urine Drug Screen Test?
Taking no care of your children in early stages, finally results come in as drug addictions and abuses problem in your teen's body. If you spend a lot of time with someone who smokes marijuana, your urine can contain traces of tetrahydrocannabinol (THC). It's the chemical in marijuana that affects you. Even so, the chances of you having enough THC to cause a positive result in the federal government's screens are slim to none. This is most likely to occur shortly after exposing to the smoke. It will need to be confirmed by a second examination.
How Long Are Drugs Detected in Urine?
The duration of various drugs' effects varies greatly. The high from LSD, for instance, lasts 6 to 12 hours. The high from cocaine, on the other hand, lasts about 15-30 minutes.
And after the impact has worn off, the same is true for how long a substance remains in the urine. Some drugs are present in the urine for several days. The length of time a drug is detectable which is determined by a variety of factors.
Purpose Of The Urine Drug Test
A screen drug test uses in a variety of situations.
Many employers demand that prospective workers submit to a urine screen drug test before being employed. One advantage of a marijuana drug screening is that it will keep people with drug issues out of jobs that need alertness and concentration. For example, a drug-abusing air traffic controller or truck driver might jeopardize the safety of many people. Testing can also reduce the likelihood of on-the-job incidents.
Residents in drug and alcohol rehabilitation centers are tested on a daily basis. It aids in the long-term sobriety of those seeking treatment for drug or alcohol dependence. If you're on probation or parole for a drug or alcohol-related crime. Your case manager can order random drug testing to ensure your sobriety. It would be helpful for your treatment for drug.
Types Of Urine Drug Tests
Urine drug screening is divided into two categories. The immunoassay, for example, is inexpensive and provides results rapidly. It occasionally produces false positives. When test results for drugs come back positive but there has been no drug use, this is known as a false positive.
If the first test is positive then a confirmation test which is gas chromatography/mass spectrometry (GC/MS). Professionals use the same technique as the immunoassay to obtain a urine sample for this examination. The cost of GC/MS results is higher, and the time it takes to get results is longer, but false positives are uncommon.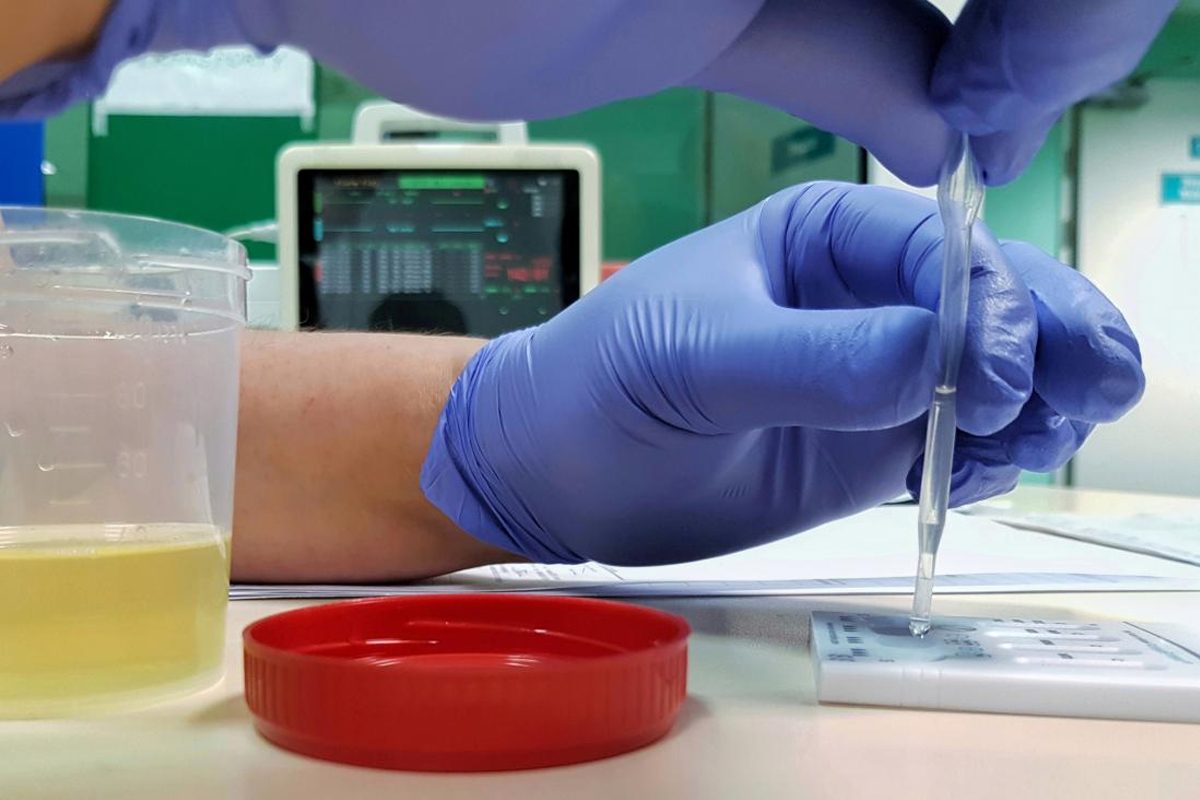 How to Pass a Urine Drug Test in a Week?
There are diverse ways through which you could easily pass a urine drug test. At the moment, we are going to explain these methods a bit. Let's begin!
Using Semi-Verified Methods
It's a matter of knowing what the THC levels would show if you only have 24 hours to pass a drug test. Get a THC marijuana drug screening at your nearest pharmacy or drugstore to see whether you qualify. This is an easy way to see if a detox drink worked to remove THC from your system. Take caution, however, since at-home tests are not as reliable as laboratory tests.
Doing a Healthy Flush
There are a few drinks on the market that claim to have a same-day detox cleanse, flushing your system of harmful toxins like THC. For a brief 4-6 hours after consuming one of these detox drinks, drug test takers' urine can come back THC-free. Detox drinks, on the other hand, are unreliable, and for many people. They may have little or no effect on drug test results.
Trying Unverified Home Remedies
Exercise is the best way to improve your metabolism, which will help your body flush THC out of your system. Maybe not all, but since THC is present in fat cells. Burning fat while exercising accelerates the removal of THC from your system. Even so, avoid exercising in the 24 hours leading up to your marijuana drug screening. It can cause accumulate THC to be releasing into your bloodstream.
How to Pass a Urine Drug Test with Baking Soda?
On and off it is pretty okay to smoke weed or get a taste of drugs. However if you are a working man or woman then you may have to undergo Urine Drug Testing.
In such a scenario your reputation can be on stack. But if you have baking soda at your home you can bust the urine drug test.
Here is what you need to do to pass the urine drug testing with Baking Soda.
First of all acquire baking soda. The baking soda has to be fresh.
Now you need to take one tablespoon of baking soda with one glass of water.
If you have taken small amount of weed then 1 tablespoon of baking soda is enough; otherwise you have to take 2 tablespoons.
You may experience diarrhea or vomiting after consuming baking soda with water but you don't need to worry.
Keep on drinking water so that drugs leave your system through urine.
and that is all. This is by far the easiest way to get to the drugs out of your system with the help of Baking Soda.
Detox Your Body With the Best Ways
Detoxification is the process of cleaning your bloodstream and ridding your system of any toxins such as the metabolites left over from last weekend's drug and treatment for alcohol.
While there are no magic pills that will instantly detoxify your system. There are a few tricks you can use to pass a urine test on short notice. Keep in mind that if you've only used drugs once or twice in the past. You'll have a significantly higher chance of passing a drug test than someone who is a regular drug user.
Natural Ways Are:
1. Also, if you still have a few days before the big test. You also need to start cleaning up your diet to help your body detoxification and making healthier heart. As soon as you can, start eating healthy, fiber-rich foods such as spinach, kale and tomatoes. These foods are naturally high in antioxidants, which will help your body breakdown any remaining drug metabolites.
2. Sweating is another natural way that you can detoxify your system. Of course, to fully detox your system by sweating alone would take more than a week. But as soon as you know you'll be taking a urine test. It's a good idea to work out a little bit in order to break a sweat.
3. It's also very important to stay properly hydrated. While there are many products on the market that claim to be able to detoxify your system. Drinking plenty of water is the absolute best thing you can do.
4. The day before you take your urine test, you'll need to drink about 2 to 3 liters of water. Then, the day of your test, try and just between 1 and 2 liters and urinate as much as possible.
There are also plenty of detoxification products readily available online. But while many of these products claim to be able to help you pass a test in a short period of time, that doesn't mean that they're guaranteed to work.
Threshold Limits
While the tips mentioned above can help you pass a urine test. There is one more important piece of information that might also help you understand how you can cheat a drug test.
Expert's use most modern drug tests to detect traces of drugs at certain concentration limits. The threshold for this is usually at about 50 nanograms per milliliter. And while this is already a relatively low concentration, as long as you're able to get your concentration levels below this limit. Your test results will come back negative.