As a parent to a son who was diagnosed with Asperger's a few years back, it is always great for me to share my stories and education that has happened during these times of having autism diagnosis. Life with my trio has been a bit easier now that I know how my middle child is wired, so to speak. Having a son with Asperger's is probably similar to the parental learning curve of getting to know your child. Each of my three children responds differently and acts differently in situations. This means as a parent, whether living with autism or not, you have to mold your parental duties into some shape that works best for each of your children. Being a parent is tough enough without having one child who has some special needs, but I am a stubborn mother who believes my middle child can do more than I was ever told he could. I was told my middle child wouldn't ever have empathy, but he can be so full of empathy for those closest to him.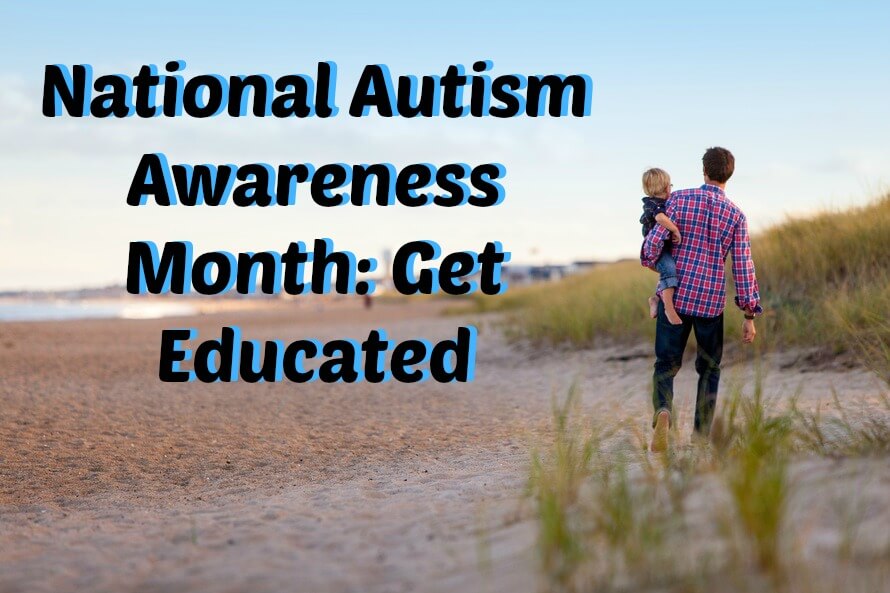 I think that the biggest difference between two of my children versus my middle child is that I have to work a little harder to teach him the logical side behind social standards, whereas my other children learn it through the emotional response. You see, my middle child who is on the spectrum won't pick up on your eye rolls and won't usually pick up on body language, boundaries? Due to not picking up on those social ques life can get a little different when raising autism. You have to be creative and you have to learn how to say things, because remember, autism usually means the person is more of a black & white thinker; lose the emotions in how you respond to them, for they won't pick up on that emotional response.
Raising autism means the following rules must apply to my household:
A Routine Must be set in Place: this was the most difficult of all areas for me to establish, I was a strictly work from home parent raising three kids and now I was told my middle child would blossom best from living a more predictable life. Predictable life meaning as predictable as possible. I am a spontaneous person. What? No way. That was hard, but the first year I spent with him, I established a poster board for our Summer break, this laid out rules, times of day that things would happen and while some days we had unpredictable events happen or we went on a road trip, my middle child started to adapt better and have a more positive mood.
Stop Explaining Your Child to Strangers: as your autistic child gets older, I am sure they are going to get sick of you explaining about autism to every person. While I get you want to educate others, remember as the child gets older, he/she needs to see that they are a human being like everyone else. Stop making excuses and explaining your child's behavior or meltdowns to complete strangers. If strangers can't have empathy or compassion for you as a parent? Then they are not worth your breath, save up your energy to parent your child.
Patience is of High Abundance: While I am a very patient parent and person in general, not everyone else in my household is. In my house, you have to wait a bit longer for my middle child to be done talking about something, especially if it is a subject he is passionate about. I have to work harder to let each child have some time to speak, because my middle can certainly talk enough for all of us and about subjects that most of us don't really care about. That is part of having patience for family; we listen and work with him to teach him some socially proper etiquette.
Life with autism is easier than life without the proper diagnosis, I think back to all that my middle child went through. First being diagnosed with bipolar as it runs deep in my family gene pool, he was placed on various medications that made him gain a ton of weight and at times, the medications were so wrong that he lost his mind. It was a difficult first 7 years or so with my middle, but the last couple of years have been nothing but forward moving. I invite you all to learn more about living with autism today, read a book about autism, need recommendations?
Autism Awareness Books From Amazon.com
In a Different Key: The Story of Autism
Autism Breakthrough: The Groundbreaking Method That Has Helped Families All Over the World
Uniquely Human: A Different Way of Seeing Autism