Date night, sounds like a crazy thing to plan when you have other demands such as children, work and life as an individual, but seriously you need to take date nights into consideration. If you are looking to have a joyful relationship that turns into marriage or are already married hoping it lasts beyond all odds then you need to make sure that date nights become a priority in your world.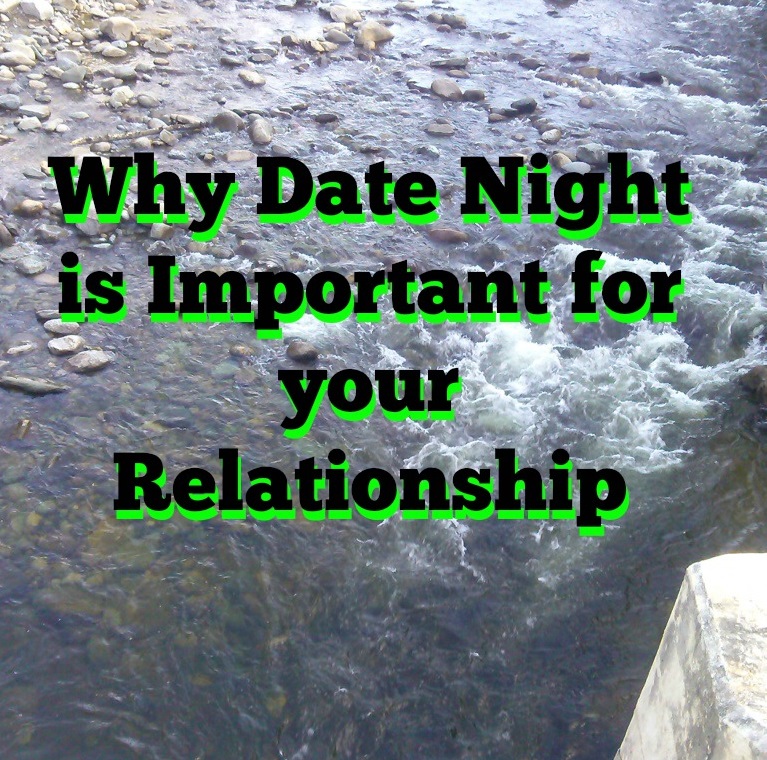 My man and I met in August of 2015, we have spent nearly 8 months of loving each other's company, working online together and being around my three children. Between both of our online work demands as well as the responsibility of three children plus each of our dogs, date nights seem to be impossible to fit in. While we haven't joined together for the purpose of residing together, we do spend a lot of time together both working and being a couple. I get it, 8 months isn't a long time for me to start spewing off why date night is so important for your relationship, but honestly? I feel based on the experience thus far that date night has been a proven way for us to rejuvenate and reconnect.
Being able to fully put 100% attention on just the two of us, really helps me hear him better, share more with him and in turn I just fall in love all over again when we get to reconnect over our kid-free time.
Since I believe that a relationship should be handled like a business arrangement with a bit of intimacy and fun of course, date nights just became part of our relationship duties so to speak. We have made a promise to each other that my kid-free weekends will be spent discussing our plans, goals and thoughts about our relationship. Mind you, sometimes it's difficult for me to shut off that Mom hat and actually reconnect in the way our kid-free weekend is meant for, we always discuss how to better our relationship, our own selves and how we can work to ensure our kid-free weekends remain just that; kid free.
I have found shutting off completely from all of my regular day-to-day demands helps me appreciate myself as well as my relationship in a whole new way. This in turn, allows me to be the best possible ME I can be!
I believe that our date nights and time away from our own demands of life help us grow together because we spend that time in amazing discussions of life, opinions and other thoughts that only intrigue me to want to listen to him more. My  man's insightful thoughts, creative personality and outgoing personality that is always making others smile meshes so well with me, but we aren't always able to be that type of couple when kids are on the scene. If I had to share a few reasons why I think date nights are important to your relationship, I would say:
Reconnects – date nights allow you to reconnect as two people joined together for the future. A time to reconnect where you both are at with your feelings and relationship goals.
Rejuvenates – taking time to be kid-free, letting go of all the demands life places on you and just enjoying each other's company helps you reclaim life as partners.
Inspires – when you set time aside as a couple it helps you to inspire each other and you may realize you fall in love all over again with your partner during date nights.
Laughter – they say laughter is the best medicine and that's the case with relationships too, getting away from it all and just laughing with my man helps us to lead a happier life.
Our random road trips, making each other laugh and conversations that go all over the place is what I love most about our kid-free weekends and nights we let go of all demands to reconnect sitting on the couch. Taking time for each other matters, because after your kids are grown living their own lives, you will only have your partner left to be with and wouldn't that stink if after all those years of loving each other you realized the connection broke somewhere between raising kids and making a living? I invite you all to take time to create a special date night for you and your partner, so that you can work towards a happier future and who knows, you may even fall in love all over again!