Welcome to another day of working on being positive with the Power Of Thinking Positive. Today let's discuss ways that the Power Of Thinking can really help make or break your day with a list of Cons and Pros – you can decide if the Power Of Thinking really helps you in the next 21 Days to Be Positive.
Cons – Power Of Thinking Positive
The Power Of Thinking does take time – you must learn to redirect your brain to stop working in a cache version of itself and start focusing on how you can look at situations differently.
The Power of Thinking Positive is a learned behavior – some people will take years to fully mold their computer like brain into thinking positive by habit, thus the 21 days to make a habit.
Emotionally Draining – using the power of thinking as a means to start being a more positive person is exhausting, the first steps in this process will leave you wanting to give up.
There is no how-to step by step guide – learning that the power of your thinking will make or break your day is difficult to figure out, as there is no step by step how to guide for anyone.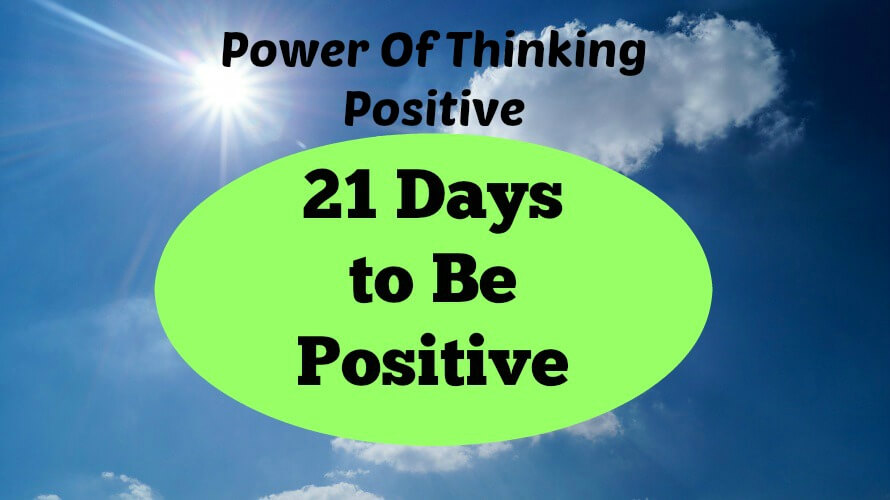 Pros – Power Of Thinking Positive
Find New Books – the joys of finding positive thinking books will help extend your power of thinking skills to the next level, Amazon has a wide range of positive thinking books to assist in your mission.
Learning a New Skill – once you start to see the results from the Power Of Thinking, you will then feel a boost in your self confidence and self esteem and really see this method works as a means to better your life.
Become a Happier Person – when you use the power of thinking to survive in a life full of challenges, you will become a happier person and see that your energy levels increase as you work towards a happier self.
Attract Positives to Your World – the most important pro of learning the Power Of Thinking is that you will soon reap the reward of attracting positives to your world.
Many people want to have the Power Of Thinking to work immediately, but that is not the case. The list of Pros and Cons in the power of thinking is what will assist you in keeping a level head, achievable expectations and guide you towards a happier, healthier you. Take time to read positive thinking books, research the Power Of Thinking topics online and keep moving forward because life is too short to be wasted on negative thoughts. Cheers to your success in learning the success behind the Power Of Thinking.