Our pets make us smile even during the toughest days, inspiring us to be the best we can be for them. Even interacting with a friendly dog gives us comfort and joy! And that's why human can heal through pet therapy.
Do you know the benefits of In-home euthanasia which bring a lot of health benefits for us, both physically and mentally. The benefits reaped through something called pet or animal therapy. Which goes to show how our animals can heal us humans, too.
---
What is Pet Therapy?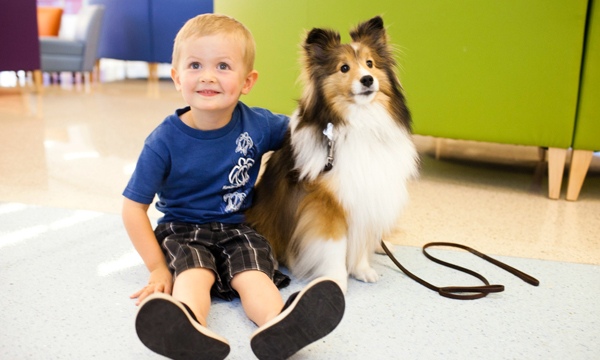 Animals don't just benefit from us with our love and playtime with dog toys from Peggasus Pets! We also get to enjoy many health benefits from these furry pets as well, which is why they deserve the name: animal healers.
Pet therapy, also known as animal-assisted therapy (AAT) is a new term we can now find in psychotherapy treatments. This form of therapy focuses on emotional recovery through human-animal bonds, with the purpose of providing comfort and helping patients recover from both mental and physical conditions.
Therapists would usually use cats and dogs for AAT, though other farm animals may come in for treatment as well. The choice of animal depends on the patient and treatment received. ATT is now a growing field in the recovery of various health problems, including mental health disorders, cancer, heart disease, dementia, Down syndrome, and more.
Animal therapy isn't only helpful for hospitals and patients with medical conditions. They are also helpful for visiting family members and friends of the patient. Furthermore, you can find pet therapy in nonmedical settings as well, like community programs and universities with the focus of reducing stress and anxiety.
---
Why Animals Make us Happy?
Do you know why animals and dogs can make your life happier? Biophilia is a theory that has been proposed by Edward O Wilson. Biophilia, he described, is the desire to associate with other types of life. It's possible that early human survival was aided in some way by signals from other species. In the environment, however, it signifies danger or protection. It can be see all around us in nature. As a result, the biophilia theory expresses that seeing animals behaving peacefully may send an unspoken signal. It will give you a sense of security and protection. As a result, physical improvements like relaxed muscles and lower blood pressure occur. It will occur as a result of being in a comfortable rather than stressed state.
---
Goals of Pet Therapy
Pet therapy may be incorporated in a number of ways, depending on the treatment's target. Defining goals is an important aspect of pet therapy, and each session's progress is monitored. The goals of pet therapy are as follows:
Added inspiration to perform a workout routine
Increased contact with both people and animals
Improving support or independent movement
Boosting up the self-esteem
Developing socializing
Stopping one from being isolated or sitting alone
Pet therapy may benefit senior citizens, veterans with post-traumatic stress disorder, chemotherapy patients, and others. Pet therapy may be beneficial to stroke patients as well. It aids them in regaining their motor skills by increasing their physical activity. Animals can help people with sensory problems interact more easily. As a result, it would enable them to communicate with their healthcare providers.
When a patient has a pet friend by their side during a surgical condition, they may feel less anxious. Patients in recovery may be more likely to stick to their treatment if they are assisted by a pet.
---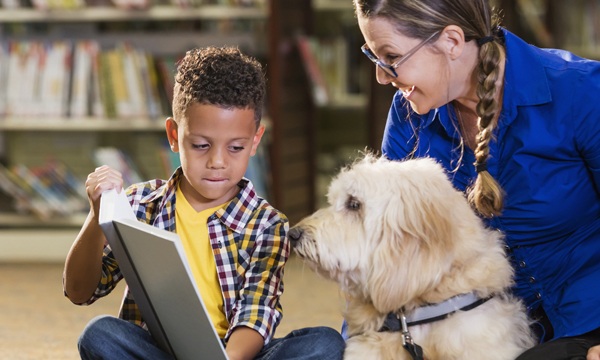 How it Works in Practice?
Pet therapy is most often practiced in specific settings. Hospitals, nursing centers, jails, colleges, institutions, and the home are all types of these environments. A professional guide usually brings animals into the facility for a short visit. The patients spend time tickling, petting, and admiring a variety of animals. All of the therapy pets have been specially train to ensure positive conduct and to reduce risk. For example, there will be no lions can be use in pet therapy for understandable reasons!
When we are dealing with physical health issues, we will feel a variety of negative emotions. Stress, concern, fear, confusion, disappointment, depression, and anxiety are examples of these emotions. There is no statement that pets will cure cancer in this article. The presence of an animal may assist someone who is experiencing challenging feelings as a result of their physical health issues in shifting their emotional state. Doctors use dog therapy for both emotional and functional assistance in some situations when there is a physical impairment. They learn how to retrieve specific items for an individual who has physical limitations. They also alert those with epilepsy of an expected stroke.
---
The Benefits of Animal Assisted Therapy
Many patients can benefit from pet therapy, as it can give patients many health benefits. In fact, research shows that people who own pets are less likely to experience mental health issues compare to those without pets. But firstly you need to know the pet guidance before having the pet in home.
Here are benefits of AAT and how animal healers can help you:
They reduce stress and help with symptoms of depression
Decrease the feelings of loneliness and isolation
Improve heart conditions through lowering blood pressure
Cuddle with your pet and it can release oxytocin, a hormone helping in improving moods
It Improve self-esteem and willingness to participate in activities
Improve interpersonal skills and motivate more physical activity
Improve your social and communication skills
Children can benefit from animal therapy as pets can help them learn nurturing skills earlier
---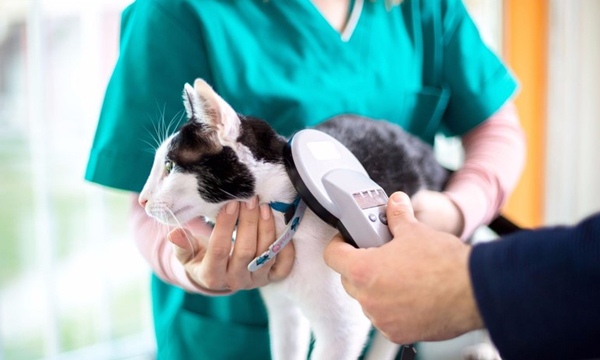 The Risk of Pet Therapy
Pet partner therapy is quite effective, but it may have a few minor risks and concerns.
The biggest concern is the safety and sanitation, particularly in a hospital setting. Hospitals and facilities using pet animal therapy have strict rules to make sure all animals are clean, screened, trained, and vaccinated.
One risk for patients is if they were allergic to animals. The patient will need to withstand the training and other programs that means to help assist him. Fortunately, there are certain animals and breeds that are hypoallergenic.
If you believe that you require pet partner therapy for any condition. You suffer from currently, talk with your doctor about your options today.
Last Words
Setting and achieving reasonable goals and standards is critical to the success of pet therapy. These objectives will be maintain by you and your doctor or therapist at the start of your treatment. You'll even talk about how you'll get there and how long it'll take. Your doctor or therapist will keep track of your progress and assist you in sticking to your goals. They can change your treatment plan if your progress is faster or slower than anticipated. Consult your veterinarian for more details on pet therapy and to see if it is right for you.