Are you preparing for a move to a new home? Or perhaps you're just renovating your home and need to store furniture until the work is done. Whatever the case, it's important to invest in proper furniture care so that your property won't get damaged. Fortunately, you've come to the right place for your storing furniture advice.
This article takes a look at helpful tips for protect furniture in storage safely when you need it out of the way for a period of time. Keep reading to get the inside scoop on space saving storage ideas that will make your life much easier. 
1) Research Local Storage Options
First of all, let's talk about choosing a storage unit for your furniture. It's important to keep your property as close to home as possible. You also need to know the best ways to improve your home also. Do plenty of research and always look for storage facilities that offer climate-controlled units so that you won't have to worry about your furniture being damaged by humidity.
Keep in mind that spending a little extra money on a higher-quality unit is one of the best investments you'll make.
---
2) Clean Everything From Top to Bottom
Once you've rented a storage unit and are ready to start loading your property on a truck, it's important to make sure everything is clean. This will help minimize the amount of dust that collects on your furniture during storage and reduce unpleasant odors.
---
3) Take Apart Anything You Can
Now you're ready for the disassembly process. The key is to break down and take apart anything that's made in sections. And this is how you can use white furniture for living room decor? Obviously, not everything can be disassembled, but anything that can be taken apart or folded will help save space so can fit as much as possible.
Check out the best folding chair on the market.
---
4) Invest In Protective Materials
Many people try to save as much money as possible on packing and storage supplies like bubble wrap and blankets. This is a mistake. After all, furniture will be easily scratch. Thus you should always spend a few extra dollars and properly wrap your property so that it will look as good as new when returned to your house.
---
5) Always Wrap Glass Items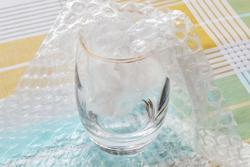 Don't forget to carefully wrap and pack anything made of glass. The best strategy is to wrap these items in bubble wrap and then secure it with packing tape to prevent damage. It's also wise to secure glass items in boxes rather than out in the open.
---
6) Don't Over Stuff Your Storage Unit
Learning how to properly stack your furniture in a storage unit or your garage is extremely important. Don't attempt to overfill it. This will simply increase the likelihood of something getting damage. And will also make removing your property a bit more complicated and time-consuming.
---
A Guide to Storing Furniture So that Nothing Gets Damaged
Putting personal property in storage during a move or remodel can be stressful. Fortunately, these tips for storing furniture safely and efficiently will help make the process go as smoothly as possible.
Keep scrolling to discover more great lifestyle tips and advice on this blog.