Life throws many obstacles in our path, and by working harder at navigating these obstacles, it results in a lot more stress and anxiety. Living in the modern world means a speed of life that is too fast for a lot of us. But what is the solution? So many of us can't go off-grid, because we have families, lives to lead, and things to pay for. So, for most of us, the solution is to slow life down. How can we do this effectively?
Nourish your Body and Brain: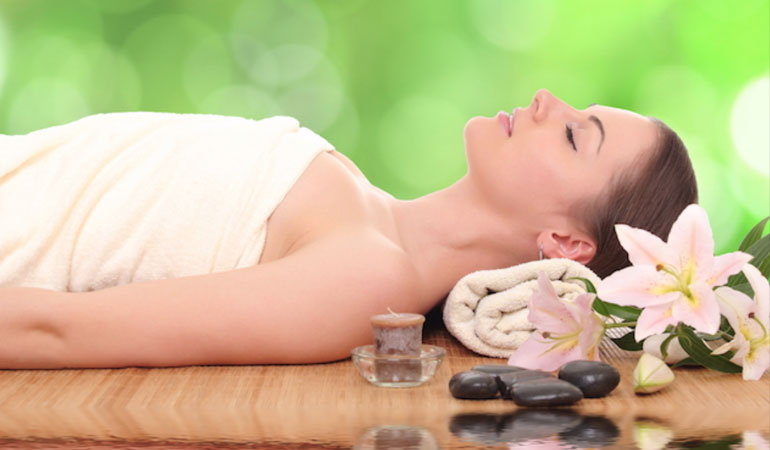 It seems that a lot of us feel that we have to deprive ourselves in order to reap the benefits of life. This isn't the case. We need to make sure that we are running at an optimum level. This could mean something different for every single one of us, from getting a good night's sleep, to eating a more balanced diet. But in making sure that our body and brain are adequately nourished, we need to know what we are lacking in the first place. A good night's sleep is something that we shouldn't deprive ourselves of, and if you know that you haven't had a good night's sleep in forever, this could be a very simple cure as it will give you more energy to tackle what is coming your way. There are plenty of sites in which to look at improving your quality of sleep, but it could also be the bed you sleep on, and sites like www.Mattress-Guides.net provides a list of good quality mattresses to give you an idea of what you need from your sleep station. Once you're getting a good quality sleep, instead of a good quantity, you will feel so much better.
Listen to Yourself:
We don't trust our instincts enough. Whether you call this "listening to your gut", or your "internal dialogue", we find this act of listening to ourselves very difficult. Instead, we find ourselves comparing our lives to other people. There is a very interesting article on www.PsychologyToday.com explaining how you can stop comparing yourself to other people. If we are constantly on social media, we are looking at what other people do with their lives and we have a sense of jealousy, or we use them as a benchmark, this is going to overstimulate our brain, and we'll never feel rested. You need to be yourself. This does sound like a cliche, but it's difficult to constantly compare yourself to other people, because you will never achieve what they have, because they are a completely different person! It's much better to listen to yourself and to understand what it is you really want out of life. Because if you keep comparing yourself to other people, you will go down a completely different path which isn't actually what you really want.
Slowing life down isn't necessarily about reducing the pace, but it's about giving yourself the tools in which to cope with the speed of life. Of course, time away, either in a mental or physical capacity always helps, but because life is a never-ending stream of hustle and bustle, learning to slow it down with regards to how we perceive the speed of life, is going to be the key to coping.