Electric Wheelchair
A power wheelchair can do wonders for a person's independence. Since these chairs are powered, it is perfect for people with low energy levels or weak arms. Nowadays, there is an acute awareness of people in wheelchairs, and most places are accessible to them. Electric wheelchairs can have a speed of up to 7 miles per hour, which can save time and frustration.
The battery can be charged and provide an average of 10 miles on a single charge. Many electric wheelchairs also have wheels that are suited for outdoor use or rugged terrain. They have a lightweight and can also be designed to fold up to make getting in and out of a car easier.
TV Ears
Image Source: Pxhere
Assistive listening headsets can help elderly people to hear the tv clearly. This enhances their television watching experience and reduces the frustration they may have for not being able to hear, especially when they are in a home where the tv's volume may not be too loud. This headset is wireless and won't feel uncomfortable in their ears.
Snapfon ezTWO Senior Cell Phone
This is a cell phone that is designed for seniors. Modern smartphones can cause senior frustration as they may not need everything causes that it has to offer. They may struggle with touch screens or navigate the menus. This cell phone for senior has large buttons that are backlit and that can easily be pressed individually. The menu is simple and easy to navigate and there is an SOS button they can easily locate and press. The ringtone is loud enough for someone that is hard of hearing and it has Bluetooth and hearing-aid compatibility. You can also choose to have a charging stand. The user can simply put the phone on the charging stand and don't have to struggle to plug in a tiny USB port.
Hair Dryer Holder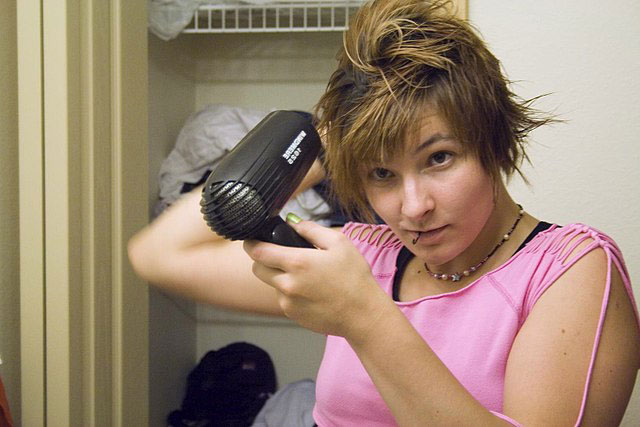 Image Source: Wikimedia
A stand that keeps a hair dryer pointed at a senior lady's hair can make her morning routine much easier and quicker. When the stand is holding a hair dryer that is already plugged in, she can simply switch on the dryer and brush her hair.
Portable Walking Chair, Cane, and Stool Combo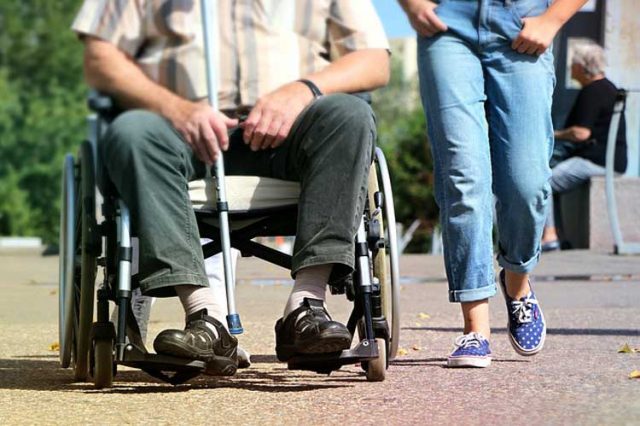 Image Source: Maxpixel
For seniors that are still able to walk, but tires easily, this aid can help. It has a lightweight and can be used as a simple walking stick. When the senior gets tired, he can effortlessly change it into a little stool to sit on. This is especially handy at farmers markets or picnics. As a walking stick, it provides the senior with adequate support and balance. It is easy to handle when climbing into or out of a car or bus and can easily be stored when not in use.
Featured Image Source: Wikimedia