We all carry baggage, a past that haunts us, decisions we made that continue to play out as part of our present day. There's no explanation for the reasons we do what we do, but what can be said is that regardless of the past baggage, everyone has a chance to turn a new leaf. You see, I firmly believe in learning from mistakes. I have made many mistakes, just like you, it's those mistakes that helped mold me into who I am today. I've let people down, I've reacted out of emotions and I have done many things that I am not proud of. The thing is, I don't live with one regret. Not one.
Why I Don't Live with Regret
The past is there, we cannot change it. Living with regret is allowing a negative emotion to consume our current state of mind. One who lives with regret tends to be sadder, depressed and angry more often than not. When I made a decision to move forward in life, to live a positive lifestyle and work to redirect my brain patterns towards optimistic thinking, I knew I had to accept my past for what it was and use it as a learning tool. I don't live with regret because all of my past experiences have led me to this moment right here.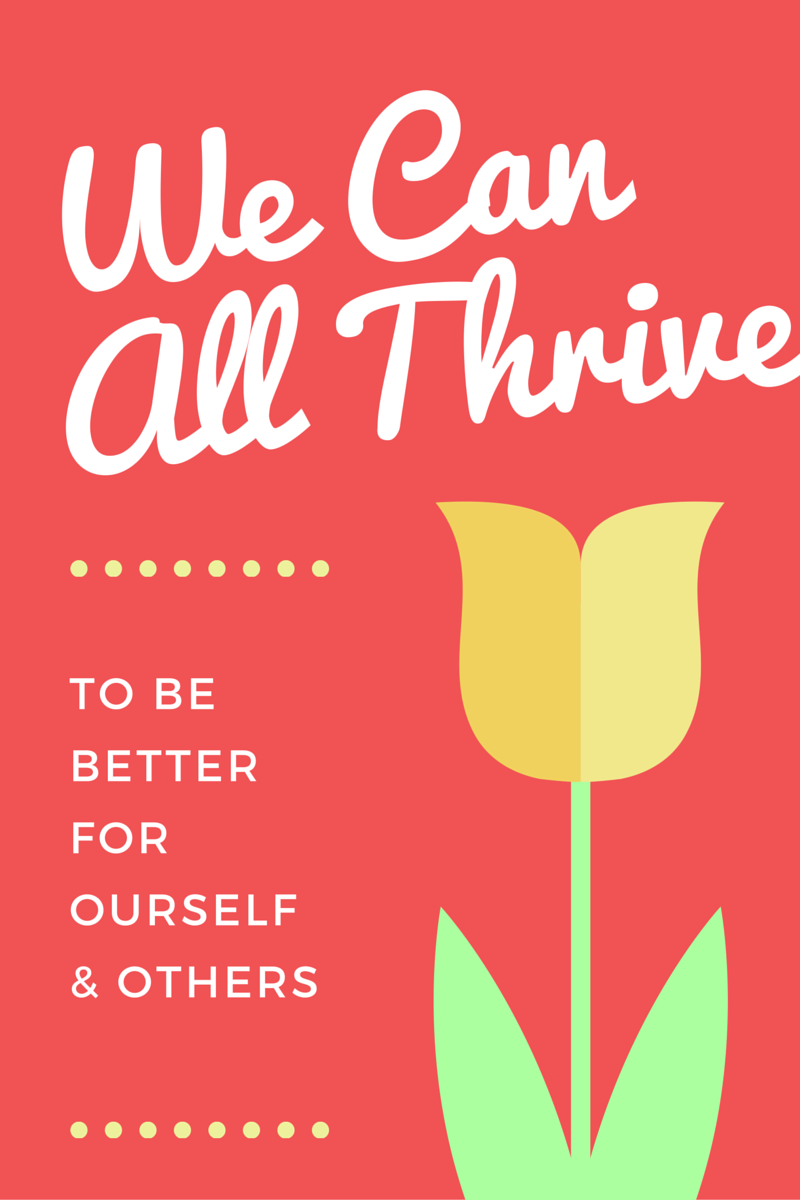 Why Learning from Mistakes Rocks
We can sit back and place judgement upon another human for making what we feel is a larger mistake than we have made. We all have a choice to accept someone for who they are today, who they are to us and what they have learned from their mistakes or to judge them for something they can't change. Anyone who has made potentially life altering mistakes back in the day but worked hard to use those mistakes as a learning tool for individual growth is a person I admire. In my opinion it takes strength, courage and a bit of tough love upon yourself to move on and learn, truly learn, from mistakes in the past. This type of person is someone I want to give a hug to, shake their hand and let them know I am proud of them.
We Can All Thrive to Be Better
Each of us can thrive to be better, to fix past mistakes in a way that changes our soul. Each of us can thrive to reconnect with someone and learn who they are as a person today. It isn't right nor fair to judge a book by its cover, have you not seen the most horrible book cover ever only to sit down, read it and fall in love with it? That's just like human beings. The person you knew back then may not be the same person today; you wouldn't want someone to judge you for all the mistakes hidden in your closet would you? So why would you do that to someone else? It doesn't make any sense.
I Invite You
Today I invite you all to think about a person in your life, someone you let go because of their past mistakes, someone you ridiculed because you felt you were up on a high horse and try to reach out to them. Give them a chance to show you who they are in this present day. You see, the more a person is around good people, the more they become good people too. Everyone deserves a chance at happiness, a solid respectable lifestyle, without fear of judgement from the baggage they carry within them.