Let's talk about what a VA is and what do they offer. An independent contractor or worker who offers his or her services to a client from the comfort of their own home is a virtual personal assistant. The services may include the administration or any kind of office management. From the comfort of his own house, the virtual assistant has access to all the relative documents and calendars of the client. In this article, I will mention ways on how to become a virtual assistant and that too a successful one.
Benefits of Working as A Virtual Assistant
Working from home is a dream for many of us. It allows us to achieve our financial goals without following the strictness of any time table.
1. Work from Anywhere in The World
That is the case for a virtual assistant, as long as they have a good internet connection, cellphone service, and the documents for the appropriate client. The client does not care as long as he is getting the work on time and the quality of work are up to mark.
If you are looking for a work from home job during this pandemic then search how to become a virtual assistant from home. trust me, it is worth it.
2. Set Your Hours
The main reason for taking up this career path is to free yourself from the tiring 9-5 and 6 days a week job with less pay. Being a Virtual Assistant will allow you to set your working hours. A proper schedule while working from home helps a lot to maintain your personal and social tasking's. If you feel like you are more productive during a specific time of the day then go for that time slot. One will never have this level of flexibility in an office.
3. Spend More Time with Your Family
As you get to choose the hours you work, you consequently get more time off. A Virtual Assistant will know when they are going to be free and they can utilize that time by spending it with their family and friends.
How Much Money Can You Earn While Working as a VA?
The amount of money Virtual Assistants earn mainly depends upon these things,
The type of work done
The Level of Experience
Time put into work
And the skills you use while performing that work.
As Virtual Assistants have varying jobs, the pay may also vary. If we look at the statistics, on average a virtual assistant earns a little over $60,000 per year.
If you wish to increase your skillset then type how to become a good virtual assistant in your browser, you'll find a lot of ways to become more professional and quicker in your work.
Top 8 Tips for becoming the successful VA
1) Take a Virtual Assistant Training Course
Virtual Assistants are the need of the hour. Head on over to your computer and just type how to become a virtual assistant online, you will get numerous results. choose an appropriate one and start learning. These courses do not cost much and do not take long to complete so it's now or never.
If you wish to learn all the skills for free then just search for how to become a virtual assistant for free on the internet, there are some really good and free courses online.
---
2) Develop Expertise on Particular Areas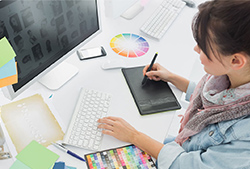 It is better to focus on a set of things than to be a Jack of all trades. So, you should train and perfect yourself in a specific field like social media management, SEO, or blogs. And this is how i made $2500 in just one month.
Many have been asking, how to become a social media virtual assistant as social media is booming and jobs related to social media are high paying and very profitable.
Just head on over the internet and you'll surely find ways on how to become a virtual assistant.
---
3) Set Your Prices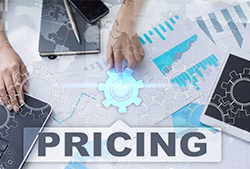 You can set your prices accordingly,
At an hourly rate, the client will pay you for the number of hours you work for them.
The client will pay you one time for a project like a website design or managing a social media account. This is a project-based payment.
The client pays for a package of hours. The given project or task must be completed within the hours of the package.
---
4) Determine What Services You'll Offer
It is better to master a certain number of skills so you become very proficient in them. If you specify the services you offer on your gig or cv then people will only come to you when they require those specific services. This helps in saving time and the hassle and pain of learning a new skill for every other client.
---
5) Choose Your Targeted Industry
Now you need to choose what kind of client you will be offering your services to. The type of clients you cater to will most likely align with the services you are offering. Meaning if you are offering to write blogs then you will most likely be dealing with bloggers and other content writers. List and explain your previous jobs and experiences with other clients that will give future clients an idea of how it will feel to work with you. If you wish to work in a single industry like being a personal assistant to someone or a CEO or manager, several articles and courses will show you how to become a virtual personal assistant.
There are some really good articles on the internet on how to become a virtual legal assistant, so head on over there and start immediately if you wish to work for a lawyer.
---
6) Understand Your Clients and Communicate Accordingly
Understanding a client is key in this profession. No matter the circumstances to provide an excellent and premium service you need to be understanding and good at communicating. Effective communication with clients makes easier to understand you client. Here are some things you should consider when dealing with a client,
The writing and speaking skills should be good.
Never take criticism as an insult.
Ask for feedback every step of the way so you know what is going wrong and where.
Do not be repetitive and always clear all confusion before working on it.
---
7) Let Your Clients Rely on You
If you say that "I will try" or "Maybe", it will show weakness in character and the client will start to question your skills and your confidence. The client needs to know that you can do what he is asking for a that there will be no problem in completing it. It is very important to you to make your client relationship long lasting.
Always deliver on time and work on a schedule. Always be ready to take client calls and offer help in the smallest of matters. Missing calls and meetings will show the amount of interest you have in the work. It will set a very bad impression of you. This develops their trust in you. A happy client will always come back.
---
8) Achieve Your Best Every Day
Clients always value hard work. The majority of the clients do not always want projects being done before the deadline or perfect blogs. Some look for value and the way a virtual assistant modifies and creates his or her work. It depends upon how you add your touch to their tasks and personalize them in a way that is helpful for both the client and yourself.
Here are some tips on how to improve yourself as a VA,
Do proper research on the work before starting it.
Come up with ideas for the project and share them with the client before implementing them. Always discuss things with the client before implementing a solution to a problem.
Never shy away from challenges, accept them with a positive mindset and work on them.
The tips given above may show you how to become a virtual assistant and that too a good one but it all depends upon the work and effort you put in.