I am celebrating the summer by kicking off the Summer Reading Program through Scholastic's website! I will be hosting a kid event right here, at my home for kids ages pre-k up to age 12 to come and take part in a Reading Under the Stars Event. We will be lighting up the fire pit for smores, marshmallows and hotdog roasting. We will have a blanket out on the back deck, maybe even get the telescopes out to experience a night time reading event with lots of learning, laughter and fun!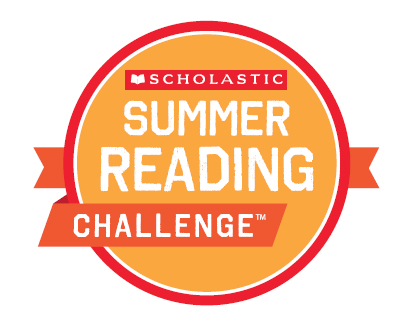 I quickly signed my kids up at the Scholastic Summer Reading Challenge website to log their hours of reading this Summer. In 2013 this program hit the world record with 176,438,476 minutes read! I invite you to get your kids signed up so that we can beat that record and keep the love of reading going while school is out of session.
It's really easy to create an account; first you will have your own parent account then create accounts for each child. There's even an app for the Summer Reading Challenge to keep track of minutes read. The minutes can be logged to count towards this challenge from May 5, 2014 to September 5, 2014.
Kids Can:
Read & log minutes all summer
Take weekly challenges & earn rewards
Help set a new reading world record!
Parents Can:
Help your child read more this summer
Find free book lists, activities, & tips
Stay connected with the Reading Timer App
Now in its 8th year,the Summer Reading Challenge program is dedicated to stopping the "Summer Slide" and getting kids to read throughout the summer months when school is out.
This year's Summer Reading Challenge theme is "Reading Under the Stars" (powered by EVEREADY®). Throughout the summer, kids will read around the galaxy and unlock star constellations as they log reading minutes.
Like Scholastic Parents on Facebook

Follow Scholastic on Twitter and Instagram

Follow the Summer Reading Challenge Pinterest Board

Like the Summer Reading Challenge YouTube Playlist
I invite you to take part in this Summer reading challenge by reading under the stars with your kids; you can learn about constellations, you can make it a fun family night out, you can set a campfire and just read fun stories under stars; however you celebrate is up to you but please join my family in our push to get the minutes read in 2013 beat!
Keep an eye out on Twitter for #MondayMinutes by @Scholastic who will share the updated minutes total with everyone. Fridays you can check the Scholastic Facebook Calendar for freebies. Every Friday you can also check the Pinterest Board for new Summer book collages. Tune in to Facebook on June 21 for the Summer Solstice Facebook Chat for Parents.
The quickest and easiest way for you to keep track of minutes your children read are by using the Reading Timer app, which is available for both Apple and Android smartphones. Click here to sign your family up for the Summer Reading Challenge today.
Keep your eyes out, I will be sharing you a post later in July about how event and how spectacular it was to read under the stars!