Working from home carries a larger stress load than most out of  home jobs. The reason for my opinion on this is because I have seen parents who get to leave the house for work carry some stress but still be able to leave the house, go to work at a set time, come home at a set time and shut off from work to be the parent.
Someone who works from home never really gets to log in and out of work. Work is always staring you right in the face. From your SmartPhone to your home computer or laptop; work is always in the home, unless you are a lucky work at home parent who has a separate office off of the "family" part of the home and in that case, maybe your ability to 'shut off' work brain and 'turn on' family brain' is easier.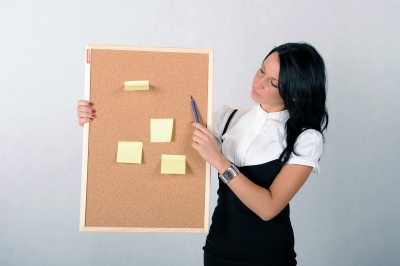 Image: FreeDigitalPhotos.net
When you work from home, no matter what you do, there are awesome weeks where you can make a normal months income in one week. Then you get to have those weeks where income is so low that you may question whether working from home was the right decision. Working from home requires so much self motivation and dedication. I am always telling people if they are feeling overwhelmed and have nothing too pertinent to take a day off to relax their mind. It's easier to walk away for one night or day of work than work yourself into such a high stress level that your body shuts down and you can't work for weeks.
I often am found taking a middle of the week night off because there sometimes is so much on my mind that I stare at the computer screen with multiple Internet tabs open in Firefox uncertain of really where to start and what to do. My task list is never ending because even if I don't have client work I do have blog work I can schedule out for the week or month.
That high feeling of an awesome week can make so proud, feel so accomplished and help you move forward. The low feeling of a not so good week can really take a toll on your self motivational skills. When your work at home income starts going lower it is also harder to make yourself relax to have fun as a parent.
No matter what work at home mood you may be in right now while reading this, remember one positive thing: you have chosen to work from home for a real reason, a reason that is vitally important to you. Maybe you wanted more time with kids, maybe you wanted to simply be your own boss or better yet maybe you are just a person who works best without someone over their shoulder all day. Simply remember the why behind working from home and keep moving forward. Don't allow one bad day or one rest day get you down for the remainder of your work week!
Cheers to you and your success!