Hats have always been considered an important part of accessories and headgear in fashion since old times and managed to stay in trend generation after generation. The hats are crafted in different styles to complement various trendy looks. From Royals to commoners, everyone wears hats even to this day but not as frequently as in the past. A good friend of mine once said "Men don't wear enough hats." Well, probably she misses that old gentlemanly vibe from men but now wearing hats isn't simply a tradition. It requires perfect styling. You must need to know how to wear a hat in proper manners and ways.
Moreover wearing hats can make or break a style depending on who wears it, what type of hat he/she chooses and how he/she carries it. You can enhance your outfit and overall style by wearing the hats properly. Wearing hats could get tricky if you have no knowledge about different kinds of hats. You need to know about the hats first and then learn to style them with your outfits by wearing them gracefully.
Types of Hats:
There are different types of hats that many people wear at different occasions. However some of them are:
1. Panama Hats
Panama hats also known as summer hats are found in Ecuadorwhere they are woven from the toquilla palm. The colour in which this hat could be available depends on the colour of straws used to weave the hat. The straws are usually light coloured and so are the hats which go well with your summer outfits.
---
2. Trilby Hats
Trilby hats are quite similar to Fedora hats, but the major difference occurs in the brim. The brims of Trilby hats are fix. Different artists wear trilby hats so it is still in fashion.
---
3. Fedora Hats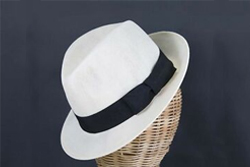 Fedora hats are a little bigger than trilby hats and their brim is movable. These hats are suitable for formal occasions and look good with formal suits.
---
4. Bowler Hats
Bowler hats are hard and dome-shaped. They were quite popular in Britain in the 19th century but lost its hype. Currently they are not much in trend now but you can give it a chance if you think you can pull the look.
---
5. Dad Hats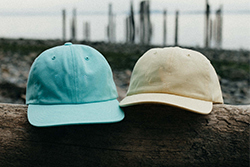 Dad hats are quite popular with middle-aged men. That's why, they are Dad hats. Dad hats look familiar to baseball caps and lately became the new "cool thing" among the teenagers. Therefore, dad hats are here to stay as they have entered the pop culture. They look good with casual clothes.
---
6. Cowboy Hats
However cowboy hats are associated with sheep grazers who live in the countryside areas. These hats have wide brims and high crowns which make them quite suitable to wear during horse riding.
---
7. Bucket Hats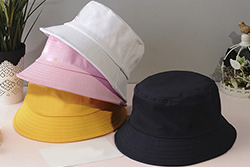 Bucket hats have a downward slanting brim. It was worn by fishers and farmers in the past to protect themselves from the rain but now bucket hats are quite popular among hip hop artists.
---
8. Pork pie Hats
Pork pie hats resemble a British dish of the same name. They have a shorter brim and a creased crown and were worn by ladies when first came into the market. Later on, men started wearing pork pie hats and these days jazz musicians are seen wearing these quite a lot.
---
9. Flat Caps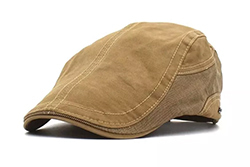 Flat caps look quite similar to newsboy caps. These caps are round shape and have a stiff brim in front. They are ideal to wear in autumn weather to keep oneself warm.
---
10. Newsboy Caps
Newsboy caps were worn by the British working class in the 20th century but now they are worn by all types of people causally. These caps are rounded and have a short curved brim. Newsboy caps are comfortable to wear with casual attire.
---
11. Adventurer Hats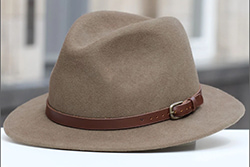 Adventurer hats manufacture by wool and perfect to wear outdoor. The combination of hats and outdoor smart watches has become graceful for a person. They have a wide brim that protects your head and facial features from the sunlight.
---
How to Wear Different Types of Hats
Firstly once you become familiar with the hats, you should take the next step which is to identify your style and learn how to wear hats with different outfits.
1) How to Wear a Panama Hat
If you love to party hard on beaches and cruises, then Panama hat is for you. It goes well with causal summer outfits but you can definitely style it with formal attire as well. Panama hat is available in many colours and sizes so get the one that fits your head properly and looks good.
---
2) How to Wear a Trilby Hat
Trilby hat looks good with tight trousers and fitted shirt. You can style it with semi-formal attire and summer outfits.
---
3) How to Wear a Fedora Hat
To wear a fedora hat make sure that it's the right season. Fedora hat looks good with jackets so give this style a try.
---
4) How to Wear a Bowler Hat
Bowler hat goes well with formal suits. Place it evenly on your head. If the bowler hat falls on your ears then it's too large for you.
---
5) How to Wear a Dad Hat
You can wear a dad hat however you like because it consider as statement for your personal style.
---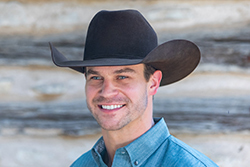 6) How to Wear a Cowboy Hat
Wear a cowboy hat with long boots. The high point of the cowboy hat should come at the front while the low point at the back.
---
7) How to Wear a Flat Cap
Flat caps go well with autumn and winter outfits. Most importantly you can wear them with casual and formal attire to highlight British vibe.
---
8) How to Wear a Bucket Hat
You can wear a bucket hat with a simple plain tee shirt or a printed coloured shirt. It gives a very cool hip hop vibe.
---
9) How to Wear a Pork pie Hat
You can wear a pork pie hat with formal attire and tilt it to the front, back or side to make a style statement.
---
10) How to Wear a Newsboy Cap
Newsboy cap is comfortable to wear with your casual and semi-formal outfits. Therefore you should make sure that it fits your head and you're good to go in winters.
---
11) How to Wear an Adventurer Hat
You can style an adventurer hat with your causal summer outfits. This hat is perfect to wear on outings.
---
Conclusion
At the last words you should know the perfect hat-wearing etiquettes and always match your hat with occasions. Pay attention to the weather and consider your hairstyles as well. You should know which hat is suitable for long hair or short hair. Moreover, the responsibility falls on you to bring out your personality and make a style statement with your hats.