If you tell friends that you're about to take a trip to London. The world-famous capital of the United Kingdom. You're bound to be inundated with suggestions about where you should go. Yes, you could visit the Queen's home, Buckingham Palace, or see a Shakespeare play at the Globe Theatre
However, what if you want somewhere that's intriguing without being overrun with tourists? Here are some London areas you can later proudly say you've visited, but friends haven't… until, of course, they decide to act on your travel recommendations.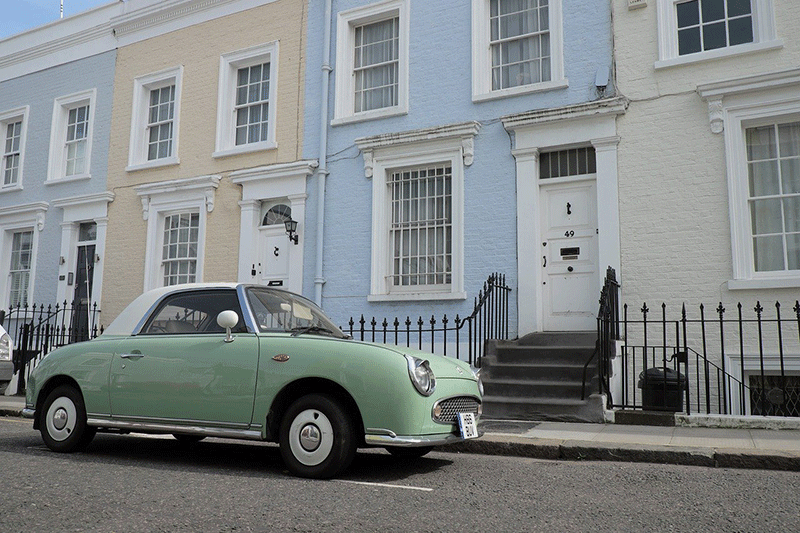 St Dunstan-in-the-East
Naturally, when World War II bombs fell on London, there was a lot of carnage and destruction. But not all of the damaged buildings were fully repaired. One good case in point would be St Dunstan-in-the-East. A medieval church that was partially destroyed during the war but never rebuilt.
Instead, its remaining walls were simply incorporated into a lush little garden that remains to this day. Providing a quiet green oasis between the Tower of London and Tower Bridge.
Little Venice
While London's city centre might understandably attract you like a magnet. You don't have to venture too far from there to follow the trail of Little Venice. This sleepy area consists of successive, tree-lined canals where colourful boats roam and even, in places, act as tearooms and cafes.
If tucking into brunch on a canal boat sounds like your thing, head out from Paddington. If you would prefer to board a boat trip, add Camden to your itinerary instead.
The Vaults
Waterloo tube station is hard to miss – but, once you're there, head to its rear to trace Leake Street. There, you could find a tunnel daubed in colourful graffiti. This tunnel is home to the attraction referred to as "the Vaults" or "the Waterloo Vaults".
The area attracts a lot of artists; you might even spot some applying paint of their own to the main tunnel's walls and ceilings when you visit. Which you can do at any time.
Notting Hill
Okay, so Notting Hill isn't exactly an "unknown" area of London, thanks to a certain Hugh Grant film. However, some parts of this affluent area remain somewhat off the beaten track. One good example would be gastropub The Westbourne, which comes well-recommended in a Busbud article.
Along similar lines is the very florally-decorated The Churchill Arms. It's perhaps one of the UK capital's most photographed pubs. And just a five-minute walk away from Notting Hill Gate station.
The Mayor of Scaredy Cat Town
Given its size, London is unsurprisingly resplendent in little-known bars. Your hotel might have its own bar, like the glamorous Jin Bar at Dorsett Shepherds Bush – one of the hotels in Shepherds Bush. An area itself conveniently close to Notting Hill.
However, an especially elusive bar is The Mayor of Scaredy Cat Town. Which lies behind a fridge door in a regular eatery called The Breakfast Club in the Spitalfields area. Full Suitcase provides some tips for how you can access this purr-fectly concealed bar.