When it comes to your children, DIY is a thing of the present. We use our minds and creativity to entertain them the best way we can. While we're at it, let's see if they can also be educated!
PVC Ball Drop for Babies
When babies start walking, the world is a playground to them. They love to play with and pick up just about everything they happen upon, especially if it is bright and stands out! Colorful objects attract and keep a toddler's attention, which is why their toys are always made with so many different colors and patterns. Unfortunately, those toys can often be expensive, and your child can quickly outgrow them. But never fear, because we have put together a simple, inexpensive, and customizable toddler entertainment solution in the form of a PVC ball drop for babies!
PVC pipe is a great material; it is lightweight, strong, and inexpensive, making it perfect for building. This PVC ball drop project is great for babies and toddlers working on their fine motor skills and wanting something fun to keep their attention. It is also easy to make, so you will not be spending all day putting it together! This project requires only a few materials and tools, so you can have a PVC pipe ball drop with little to no hassle!
Materials
For this project, you will need only a few materials and tools:
Colored Tape – 5 Colors
Colored Balls – 5 Colors
1/2″ Screws – 5-10
Screw Gun
Step 1:  Wrap Tape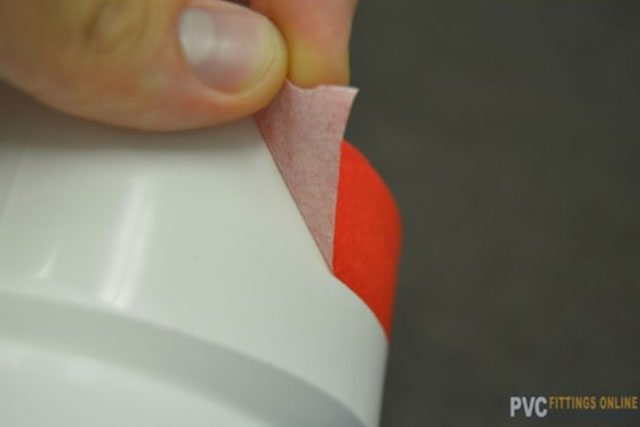 To make a PVC ball drop game colorful and interesting, wrap the ends of your PVC fittings in colored tape. Your toddler can drop balls into the fittings with the corresponding colors. This is a helpful and constructive activity for young children! Be sure no tape is hanging over the edge of the fitting, as your child will probably pull and tear at any loose material. The picture below shows what your PVC fittings should end up looking like.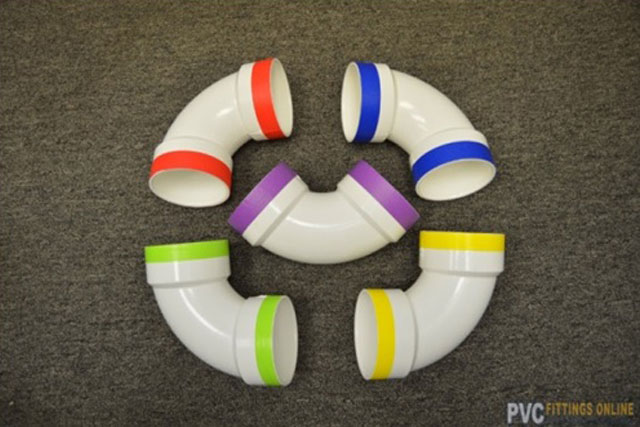 Step 2:  Attach Fittings to Board / Wall
These elbow fittings will hang on the wall with screws. If you want to avoid putting up to 10 different holes in your wall, you can attach the PVC fittings to a panel made of particle board or even a 1×6 board, which would both limit the number of holes you would be required to drill into the wall. Use one or two screws to attach each of the PVC fittings to your particle board.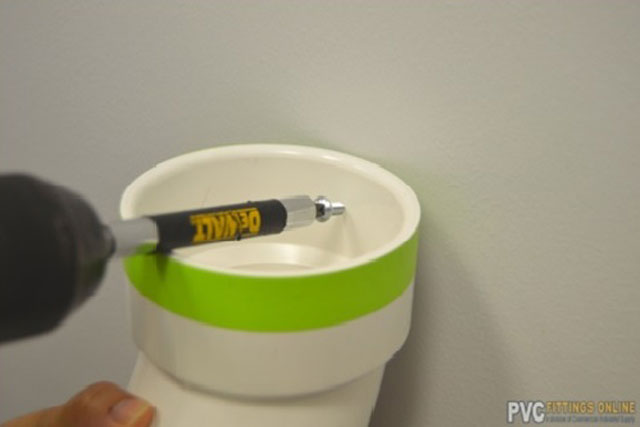 If you want the fitting to be twistable and turn-able, just place one screw in the back of the fitting. This could add another element of fun for your little one! If you want the fitting to be stationary, place two screws in each elbow.
Once all of the PVC elbows are mounted, your PVC ball drop game for kids is complete! Your baby or toddler will have hours of fun matching the balls with the tape colors and watching the balls fall through the fittings. It also goes without saying that this is a great visual addition for a playroom or nursery! For more fun projects like this and the best deals on PVC materials for any DIY project, visit PVCFittingsOnline.com.