We all want to look and feel healthy, even if we don't always put a lot of effort into getting there. The problem is that there are so many options. Is exercise the best way to achieve that beautiful, toned stomach? Or, should you work from the inside out and focus on transforming your diet? How much impact does your current lifestyle have on your general health?
Health Habits
There are dietary supplements, eating plans, juice cleanses, yoga, meditation, and a whole host of other things which people swear by for a healthy life. How do you find out which is right for you? Well, the truth is that you don't need to embark on a dramatic body transformation to improve yourself. You just need to pick up a few good habits.
Keep reading to find out more about the health habits which should be a part of your routine.
Taking Supplements
It is true that nothing beats getting your vitamins and minerals from food, but we live in a complex world. It can be really difficult to eat the right things, all the time. Fortunately, dietary supplements are a great way to boost an already healthy eating routine and ensure that you're maxing out on all the good stuff.
For example, calcium and vitamin D are essential for healthy bone habits, but the growing popularity of vegan diets has seen deficiencies soar. While not all supplements are made equally (vitamin C, for instance, is only minimally helpful in supplement form), things like iron, folic acid, vitamins A and E, calcium, and omega 3 oils are essential.
Exercise Regularly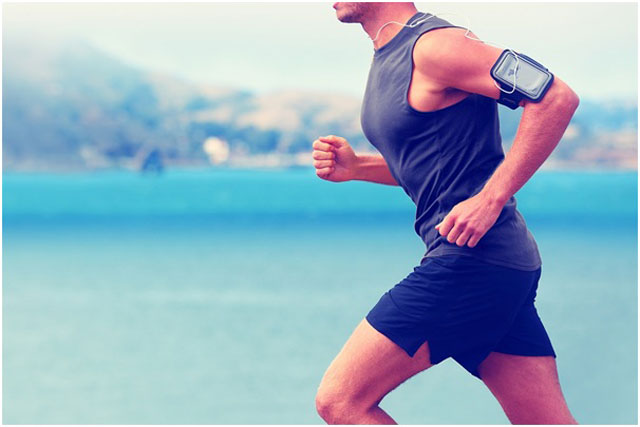 This is the habit which people tend to have the most trouble embracing. Yet, regular exercise can be whatever you want it to be. It also only has to last a minimum of thirty minutes per day, which isn't very long at all. Exercise strengthens the bones, as well as the muscles, and keeps the body healthy and strong as it ages.
It will also lower the risk of heart disease, diabetes, strokes, high blood pressure, and obesity. So, whether you like to get on the treadmill, take the dog for a run, lift weights at the gym, or swim lengths in the pool; exercise and do it regularly. The secret to success is to stop thinking about physical activity as a chore. It can be a wonderful source of energy and happiness.
Eating a Healthy Diet
Alongside exercise and supplements comes diet itself. It is a mistake to presume that all food creates the same kind of fuel. Saturated fats and sugars may give you energy, but they are a kind of false fuel. It runs out quickly and corrodes your motor. What you want is good, clean energy which will keep you feeling happy and healthy all day long.
The most common reason for failure when it comes to diets is the fact that short-term solutions are rarely successful. If you want to lose weight and transform your body, stop thinking in terms of quick goals. Focus on the benefits of feeling fit and healthy every day. The quicker you realise that a good diet is not a choice but a necessity, the easier it will be to stick to one.
Staying Hydrated
Image Source: Pixabay
This next tip is very important. You won't ever meet a super healthy person who doesn't drink tonnes of water throughout the day. In fact, most wake up to a big glass of H20 on the bedside table. So, before they've even started the day, they've activated their body and generously watered their insides.
Insomnia, fatigue, anxiety, headaches and a litany of other ailments are linked to dehydration. You should be aiming to drink eight tall glasses of water every day (around two liters). This might sound a lot, but if you split it up over a twenty-four hour period, it shouldn't be a difficult routine to maintain. After a week, you should start to feel substantially more energized.