Couples can be very passionate about their choice to go with either joint or separate bank accounts once married. Like most aspects of married life, there is no right or wrong answer. There are a few different philosophies, each having pros and cons to consider.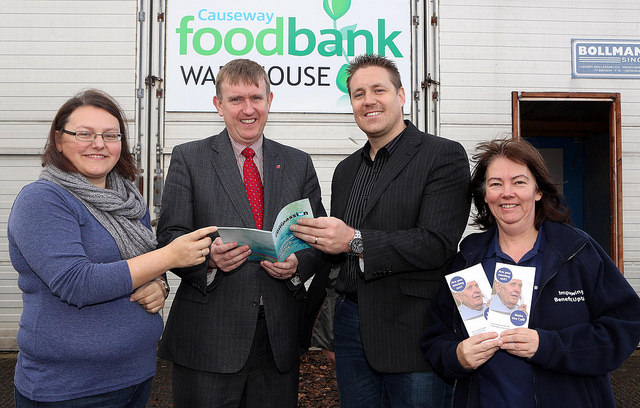 Image Source: Flickr
Top Reasons Why Couples Prefer Joint Accounts
1.  Unity
This is the most popular reason couples cite for choosing joint banking. They see their marriage as uniting them as one in all things, including finances. This is especially true if one spouse vastly out-earns the other. There's no sense of "his" money or "her" money.
2.  Communication
Many couples feel that a joint bank account is more likely to result in regular communication about their joint finances and therefore, their financial goals.
3.  Accountability
Because you're both dialed in to the same account, partners are less likely to spend frivolously.
4.  Peace of Mind
In the unfortunate event that something happens to your spouse, you won't have to go through the trouble of gaining access to their bank accounts.
Possible Drawbacks to Joint Accounts
1.  Responsibility
You've heard the saying "opposites attract", right? In many marriages, there is one partner who spends and one who saves. Or, one person who is happy to manage the family finances while the other is more hands off. These personality differences can cause an issue in the administrative aspect of managing household bills and expenses.
2.  Debt
With couples marrying later in life, many are coming into the marriage with individual debt or other liabilities. This is especially an issue in the saver/spender scenario. Financial disagreements is one of the leading causes of divorce, and resentment can quickly build if one partner feels they are being hampered by debt they didn't accumulate.
Dave Ramsey, a popular financial guru, is adamant that married couples set up joint checking and savings account from the start.
Top Reasons Why Couples Prefer Separate Accounts
1.  Autonomy
Many find it difficult to give up their financial autonomy once married. Often times they've lived alone, managed their own home, savings, retirement, and regular expenses and don't see the need to change things up.
2.  Easier to Manage
With separate accounts, you aren't worried that you're going to double pay bills or worse, that the other person forgot to pay a bill. And you're not bothered by your spouse's expensive daily coffee habit. Couples also like this method because it allows them to surprise each other with gifts.
3.  Goal Tracking
We've already discussed spenders vs. savers. This method allows each spouse to track their specific goals for spending, debt payoff, etc. more easily.
4.  Peace of Mind
On the opposite side of the spectrum, in the unfortunate event that a couple separates, individual accounts prevent one person from freezing out the other or improperly reallocating marital funds before divorce proceedings are finalized.
Possible Drawbacks to Joint Accounts
1.  Mine vs. Yours
Separate accounts can possibly create discord if the couple isn't on track with the same expectations and goals. It can create a power dynamic that is toxic to the marriage.
2.  Secrecy
The largest critics of separate accounts believe that separate accounts lead to secrecy and division in the marriage.
This article at Bank Rate offers ideas, tips, and possible pitfalls to maintaining separate accounts.
Finally, many couples choose to divide household bills proportionately to income where each spouse takes responsibility for specific bills each month. Another common approach is to set up a 3-account system of "Ours, Yours and Mine". This allows one account for routine household bills and individual spending accounts for each partner.
No matter which route you choose, it is essential that you come together and make a budget plan and set goals for financial success.
Save
Save