A wedding reception should be the culmination of a wonderful family celebration and a time for family and friends to gather together and toast the happy couple.
It is fair to say that some receptions are wonderful occasions that everyone enjoys, while others don't turn out how expected.
Arranging a sparkling sendoff or using some of the sky lanterns available at Wedding Sparklers Direct, could definitely help you to achieve your dreams of perfect wedding reception, and here are some other ideas that could also help you get the most out of your big occasion.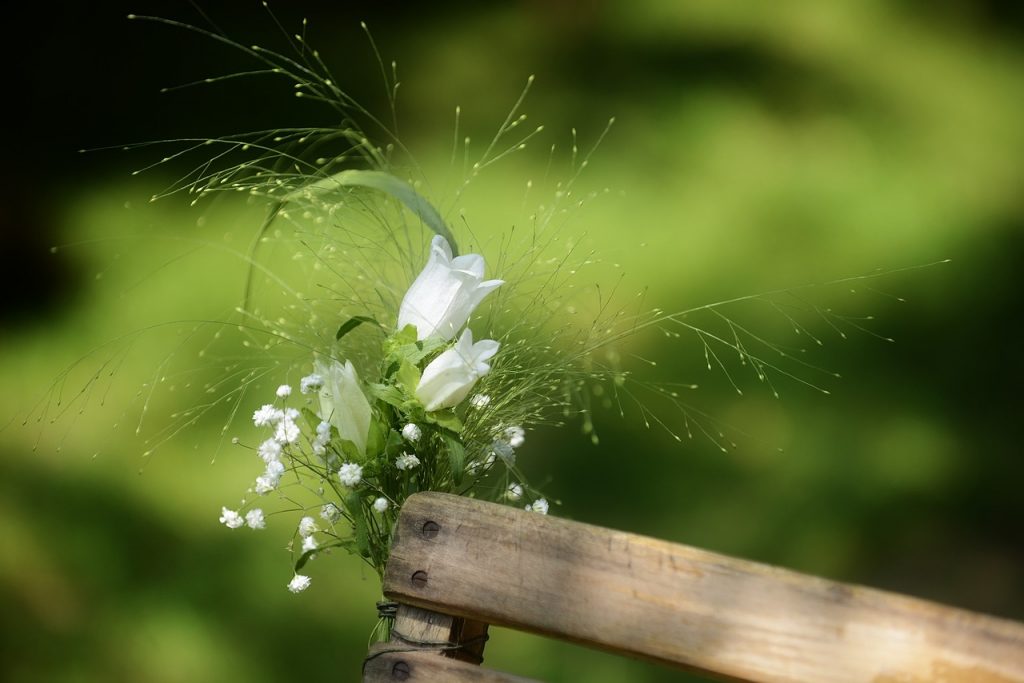 Get the party started
It is amazing how the official opening of your wedding reception, in the shape of the first dance by the newlyweds, can shape how the rest of the evening goes.
Everyone at the reception knows the usual drill, which is a romantic slow dance performed by the couple, before inviting everyone to join them on the dance floor, but imagine the impact that you could make if you rehearse a choreographed routine to wow the crowd.
A jazzy up-tempo number executed expertly, thanks to those dance lessons you took, will really lift the excitement levels in the room. This upbeat atmosphere will definitely help to get the party started and put all of your guests in the mood to celebrate your big day in style.
Entertaining the kids
As your wedding is a family gathering, there are bound to be plenty of kids in attendance, who can easily get a bit bored with the speeches and the gaps in between entertainment.
If you formulate a plan to keep the children entertained throughout the event, it will help everyone to relax and reduce the prospect of one of the kids becoming disruptive or difficult as a result of boredom.
Not all kids are able to appreciate the occasion, so it makes sense to try and organize some babysitting, maybe in a separate area, plus some activities or maybe a movie that they can watch.
Keeping the kids entertained, is definitely one of the keys to ensuring that your wedding reception doesn't suffer any unexpected tantrums from the little ones.
Stick to a program
It can be tempting to just go with the flow and let the reception take its own shape, with the usual speeches, first dance and other traditions catered for at some point, when it feels right or is appropriate protocol.
A lot of couples often feel that they should stick rigidly to a set format and program of events, but there are are some issues surrounding a program of events.
If you strictly adhere to the traditional wedding reception format with the wedding party greeting ceremony, first dance and toasts, amongst other expected events, you could soon need about five hours to get through everything.
It pays to be mindful of your time and if there are too many events or your program is too long, it could make the reception feel like it is a bit short of energy. Make a list of all of the things that you want to include in your wedding reception and then assess what sort of running time it might involve.
There is nothing wrong with a program, in fact it is a good idea to have some structure, but try to keep the program light, so that you give your guests the best chance of enjoying themselves and partying.
A fantastic finale
The wedding reception is often geared up towards the sendoff, where the couple head off to their honeymoon location.
Not everyone can stay the whole evening, but want you don't want is the crowd thinning too early.
One of the best ways to keep everyone at the reception until the end, is to arrange a stunning finale, and let all your guests know that there will be a treat not to be missed, designed to round off the evening in style.
A fireworks show or a sparkling sendoff will help to keep the crowd motivated to stay until the end, and it will give you the opportunity to make a lasting impression with a fitting end to your reception and what has hopefully been a truly memorable day.
Your wedding day is something that you will remember for the rest of your life, so work on making the wedding reception the perfect end to a perfect day. With a bit of thought about your theme and planning how to keep everyone entertained throughout, it should make for some magical memories.
Mia Thorpe manages a wedding reception and event venue. She loves helping people plan better by posting her insights online. Her articles can be found on many wedding and entertainment websites.