One of the best ways to bond as a family is to go on days out together, exploring new places and doing new things. However, going out with your kids can be a little scary. Especially if they are prone to complaining, throwing tantrums, wondering off – you get the picture. This guide will help you to have an incredible day trip with your kids.
Make a Plan
If you're taking your kids out for the day, winging it is very risky. You could wing it, but you could end up really frustrated if you're not careful. Making a plan of where you're going and what you want to do will help you to stay on track. You should stay flexible, but have a pretty clear cut plan of what you'll be doing that day. You don't want the day to dissolve into chaos!
Make Sure There's Something for Everyone
If you have multiple kids and they are different ages, you want to make sure there's something to do for everyone. A park, a museum, a craft activity – just something to keep everybody happy as the day wears on. If you can do something the whole family will enjoy as a whole, that's even better. Maybe you could go on a city walking tour or something similar.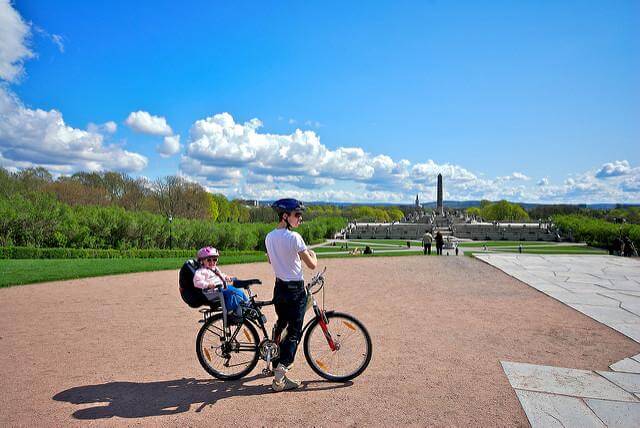 Dress in Layers
Dress everybody in layers to avoid problems when it comes to the weather. You want to be able to easily take away layers and add them if you need to, as the weather is always subject to change. This should stop everybody complaining that they are uncomfortable in what you've dressed them in! There are tutorials on how to dress in layers online, and it'll help you whatever the weather decides to do.
Pack the Essentials
On your travels, you're going to need to pack the essentials. They will vary from family to family. You should have things in case of an emergency, as well as things to keep everybody going. Plasters, emergency numbers, snacks, and so on. As we mentioned earlier, the weather is always subject to change. Pack the best umbrella too!
Take Entertainment
If you have really young children, then you might want to take entertainment with you to ensure they are kept happy. This might just be a book, or even a handheld games console. Avoid pulling out unless you have to though, as the novelty may wear off early on and you'll need to find something else to keep them occupied. There's nothing worse than going for a family day out when one of you just won't stop complaining.
The key to having an incredible day trip with your kids, is careful planning and packing. Then you just need to relax and work on keeping your spirits high. If you feel anxious or stressed, then your kids will pick up on it and may very well reflect it back on you. Focus on having a great time and living in the moment. Try not to worry!