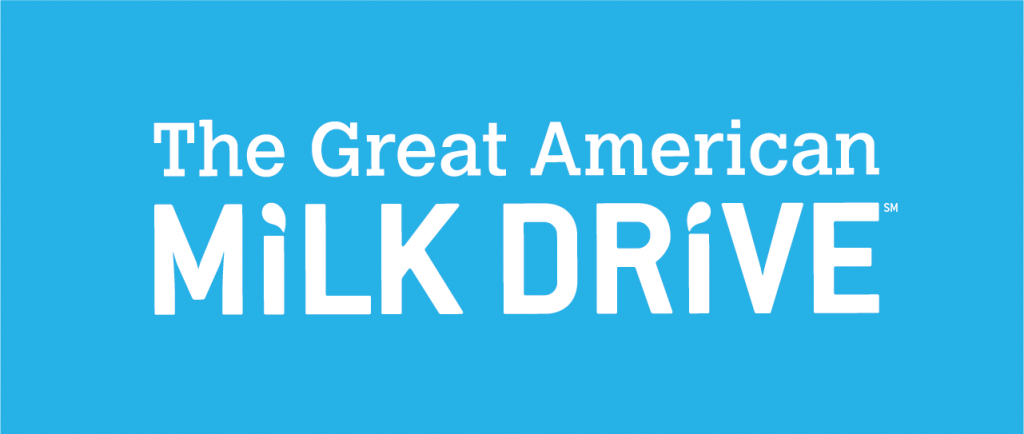 Did you know that milk is one of the most requested products at food banks in America, yet it is the least common donated item? Well this month I am sharing with you The Great American Milk Drive where you can easily donate milk for needy families. It is a shame, to be honest, that so many of our American families go without food and even the smallest of necessities. This time of year, the holiday season, it seem most people are in the giving mindset and so I invite you to head on over to The Great American Milk Drive to see how easy it is to donate milk for needy families.
<center
For just one $5 donation you can give milk to a family in need. This $5 donation will go to the local food bank to help support a family in desperate need for milk. It's funny, isn't it, that we think of the canned goods and other items that have a longer shelf life to donate for needy families but options like milk are overlooked? That is why I am sharing this information with you all, because I was that needy family many years ago where purchasing milk was a difficult chore and I felt like the world was going to fall down upon me.
With the help of assistant programs, kind people and family, I was able to provide for my first born as a single mom using programs that are out there for situations like mine was; a single mom in need of a leg up to ensure my child was well nourished! As a pay it forward and act of kindness measure, I will be donating money to this cause on my own because it is important for me to give back to a program that so many I know benefit from as a means to support their child during tough times.
I invite all of my readers to donate just $5 today, think about it? If we can just get 1000 people who read this to donate one $5 to The Great American Milk Drive, that's $5,000 that we all worked together to create for this cause.
Click here to head on over and learn more about The Great American Milk Drive and donate today, do me a favor please – if you click over to donate, leave a comment on this blog post. I am curious how many we can work together to get to donate for needy families to have milk.
No family should go without the necessities in life.