Today I am sharing a fantastic app idea for that busy professional or just busy family, WayTaskers is a free app available on Google Play and iTunes for your downloading pleasure.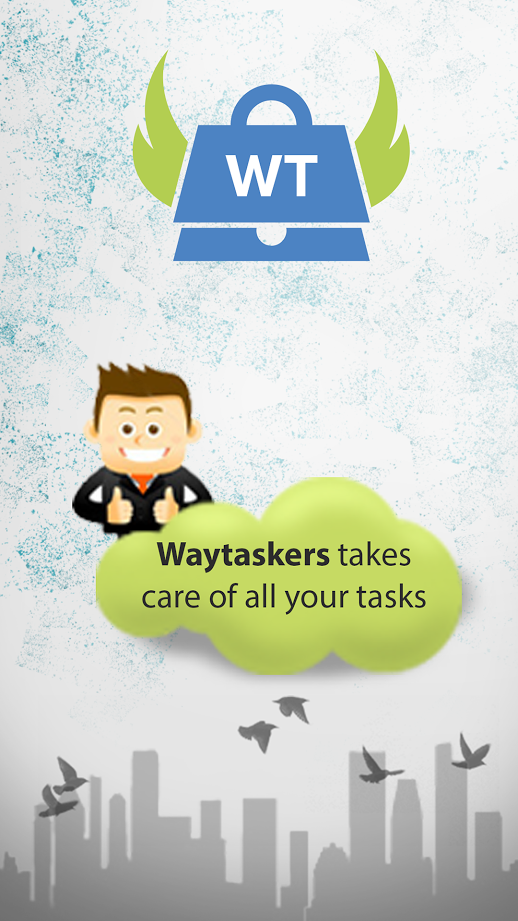 Once you download the WayTaskers app, you will see a screen that asks, "What do you need done?", choose from a variety of tasks; house work, delivery, office admin, cleaning and even flyer drops are just a few options. Let's say I need some cleaning tasks done. I would insert what cleaning task and a brief description as well as a photo if applicable and click next. On the following page you will be able to select if you are going to pay via Cash on Delivery or Credit Card (Paypal) and type in the amount to be paid. From that point you can set up a location that will only be shown to the person you have doing this task for you.
This is a great app to outsource tasks using a simple platform, meaning the average person can utilize this app as a means to outsource any duties they need someone to assist with. With location enabled, you will be able to find local people who are ready to work as your runner for whatever task you put out there in the marketplace on WayTaskers.
Honestly there isn't much more I can say about this app, it really is self explanatory. Not only can you download WayTaskers to hire people to do tasks for you, you can become a runner yourself. Looking for extra cash by helping out the locals? WayTaskers is also a great way to supplement your income by working task to task for other people in your community.
I can see myself using this app often in the future for some small admin tasks I may need assistance with for my blog, after all I am working part time outside of the home as an Admin Assistant now, so having someone I can assign a task weekly or every so often to complete for me to keep my blog running would be a total bonus! I love this idea, and can't wait to see where this app takes me! My favorite part of this app is the ease of use, it really is a fabulously simply interface, making it useful for even the first time app user. Remember, if you try this app I really want to hear what you thought about it, so leave a comment below!
Download WayTaskers today on Google Play or iTunes for free. Also check out Way Taskers website for more info.