Co-parenting to me is what I refer to when two parents are no longer residing in the same household, they have separated, divorced or just broke up having never been married, but they have children who bind them forever.
That is co-parenting. Two parents who have children who bind them forever. Plain -n- Simple.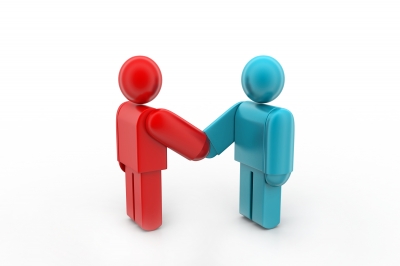 I tend to look at co-parenting in very simple terms because after all, I have already been through 11 years of co-parenting my daughter and now about a couple years or so of co-parenting my boys. My ex husband and I resided in same household off and on after our divorce, but we aren't here to talk about that.
So I have co-parenting for a lot of years and have already had the experiences that occur when one is attempting to share a child, remember a child is a human being, your child does not belong to you nor to the other parent.
A child is an individual with their own thoughts, their own feelings and should be felt as if those feelings are valid at all times.
Maybe the fact that I have more experience in the area of co-parenting leads me to have less tolerance for those who just cannot seem to get it right. One would think it's not a difficult concept but then I remember back to the drama filled years of my daughter's baby days and realize, well it takes time to get it just right. When there are hurt feelings between the ex's that makes it more difficult to co-parent as well.
It takes a big person to be able to separate feelings of hurt from a failed relationship in order to focus on what matters after the fact; parenting your children together.
Nothing is more frustrating than trying to co-parent with someone who makes personal jabs at you based on mistakes made during a relationship that is no longer a relationship. Once you two people become co-parents, all that matters is the children & raising them. A business-like arrangement will work best to allow the children to flourish in both parents homes now and into the future.
Co-parenting is all about agreeing to disagree, letting go of control; neither parent can control the rules or scenarios that occur at one household over the other, but each co-parent should encourage the children to respect both parents and respect the rules set forth in both homes.
Co-parenting is all about letting go …. being able to realize that your children may, at times, wish to see one parent over the other and that is okay. Children change almost daily and sometimes they feel the need for one parent over the other during various stages in their lives.
Co-parenting is about communication, the ability to stay on focus with kid-only topics and to work together to ensure both households, regardless of how you feel about the structure or rules set forth, are safe for the children and that if something does go wrong, both parents can discuss it without throwing personal jabs or having a screaming match over who is the better parent.
Co-parenting is about loving your children. Letting go of how the other parent may have hurt you or upset you and focusing strictly on the children.
Co-parenting isn't easy, neither is parenting. Life isn't easy, if it were, then there would be no real adventure, now would there be?
"Image courtesy of Rendeeplumia / FreeDigitalPhotos.net".
Featured image Source: Pixabay