I am not one to create New Years resolutions, I am not sure why but to me I feel like setting goals are something that you should do always and I work all the time at reaching my goals. One area that I always work on is getting fit because that is important to me! Getting fit is something that most people make New Years Resolutions for, really it is! I know my average friend certainly wants to lose weight come New Years, maybe it's all that food they ate for the holiday season, maybe it's a new baby, maybe it's just because they realized a whole year went by and on came more weight!
As we get older we see our bodies change and don't usually like our bodies. I personally love my body, well of course I want to tone it up a bit, get rid of some extra weight from having the boys two years apart, but that is why I work at it every day instead of sitting around eating fast food and complaining! So if you are one of those people interested in getting fit, losing weight and being healthier this new year I invite you to check out Beachbody.
It is free to join my team until December 31st so what a great way to test out the program and get a discount on the famous Shakeology, which by the way has a 30 day money back guarantee so what do you have to lose? Becoming a Beachbody coach is a lot easier and not as costly as I had thought it was! If you want to know more, let me know because I have done direct sales in the past and this is not something I plan to shove down your throat never been my style. This is simply a company full of programs that I plan to utilize every step of the way to reach my fitness and weight loss goals. I just hope that you can take a look at Beachbody for yourself and contact me about learning more!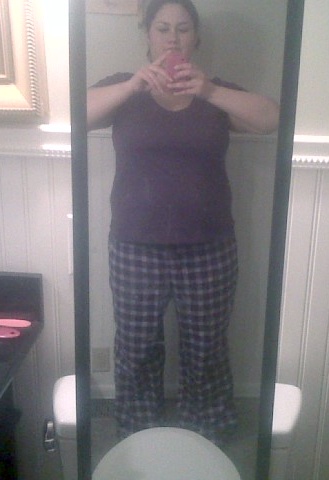 Let's do this together, I will document as I go along and above is my "before" picture … so are you ready to start getting fit, losing weight & being healthier? Let me know because I am here to support everyone in leading a happier life, my mission in life and with Happily Blended is to make everyone happier, smile more often and feel great about themselves! Beachbody is simply something I added to my life as a way to increase what I already do to get fit, with my daily Shakeology I am already feeling a difference and looking awesome!