The evening starts off with dinner, because I was told I must feed my children, it's like part of the parental rules they say. After dinner the bedtime routine begins, yes I said routine. Apparently someone thought it would be hilarious to provide me; a free spirit, just "wing it" sort of person, with two boys who thrive on routines. While it's difficult to find the humor in that, I do my best. Once the boys are fast asleep in their beds and my oldest is tucked in; the house becomes silent for the first time since the children woke that morning. This silent time is when I look for ways to entertain myself, to get that comic relief needed after keeping the kids on track for their bedtime routine. With that being said, I have finally found the perfect #MotherFunny entertainment for that first part of my silent evening; NickMom.com.
Not only did I find some funny videos over on Nickelodeon NickMom site, but I found some fun images that share "What Do Your Shoes Really Say About You" and "What Does your Snack offering Say About You". Today I want to talk about what my snack offering says about me;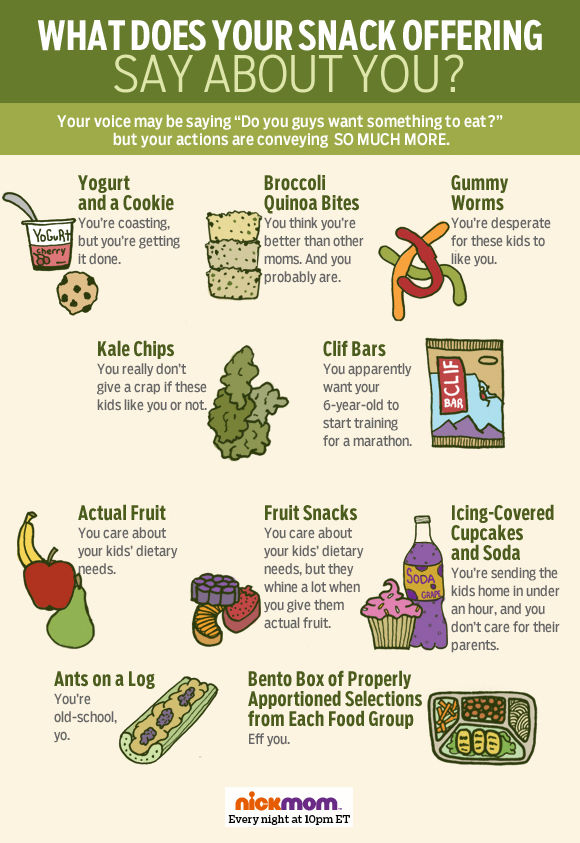 What the NickMom survey with snack offering says about me is this; I'm one confusing mother! There are times I offer gummy worms after school, why? Just for the reason this says "I want my kids to like me". I am guilty of wanting the boys to just be happy after school so yes if that means stopping by the convenience store to get gummy worms simply to avoid that after school headache from my sons, I will do it!