And so it began, Lee and I started watching all of the grocery store sales fliers to get in on the best possible sales in order to host a meal for our blended family on Friday, the day after Thanksgiving when all five of our children would be here at home together. Turkeys were only 49 cents per pound so we gobbled that up, purchasing a 16lb turkey. This would be the first time we would be cooking a turkey but think we did really well. Certainly we work awesome as a team and this only proved that more true!
First thing in the morning we got the chocolate pies ready, had to make two because this Thanksgiving we were a family of seven total so the chocolate addicts in the home needed at least two pies to ensure everyone received a piece or two with whip cream on top of course! I also made a cherry pie for the first time because my seven year old really wanted a cherry pie.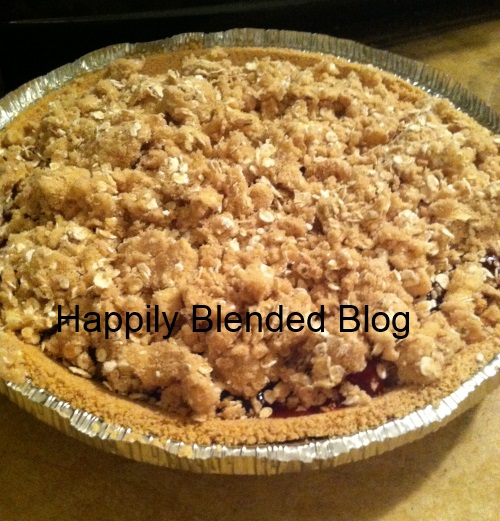 I used the topping I use for my apple crisp on the cherry pie and it came out delicious but sadly my seven year old much preferred the chocolate pie. The adults enjoyed the cherry pie. It was decent but slightly over cooked. I am still getting the hang of this dang electric stove.