I often think about home decor I would like to have when the littlest of my crew gets older. You see, I would love to have a nice end table that is actually a chess set table, I used to want that in glass but I am thinking a nice oak or wood of some sort chess table set for the living room would be ideal. Beyond that, I think about a comfortable sectional sofa that leaves room to sprawl out while watching television and having movie night. There is one piece of furniture in my home that I am really looking forward to replacing once the little one gets older, and that is my dining room table.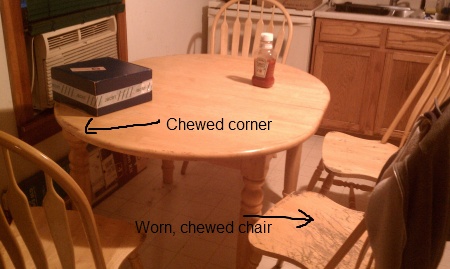 My current dining room table is a decent size and was handed to me by my mother because she no longer needed it and her English Mastiffs had chewed the chairs alongside some of the table top. This current dining room table works fantastic for my family and I love it, but it's been painted on by accident, drawn on and much more due to using it for our craft time. As a Mom, I do not want a home that is full of furniture or other items that I have to constantly worry about the kids ruining or having to not be happy children around.
This is why when the youngest of my crew gets older I plan to get an upgrade on furniture and home decor, the first item being one of the fine Oak Dining Sets I have seen around. A nice wooden dining room table, wooden chess set and a natural colored sectional for the living room. While I am having a wonderful time raising my kids with the furniture I have, after they are grown I know that it will be my time to focus my extra moments on various things within my home to keep my mind busy.