Okay so you are probably thinking, more like "yummy yummy for my child's tummy", but seriously there are a lot of adults who eat Lunchables too!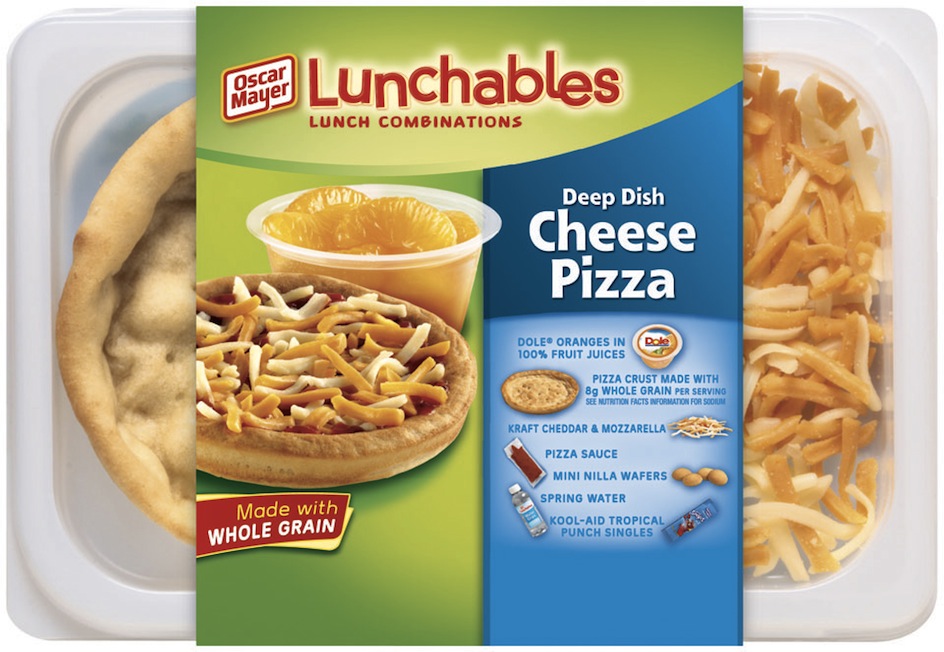 Over the last few years, Lunchables has worked hard to improve their products by reducing overall sodium content, fat and calories by at least 20% throughout their product lines, and adding spring water and fruit to various lunches. Newly available options such as the Chicken and American Sub Sandwich as well as Chicken Strips, along with old favorites like the Deep Dish Cheese Pizza, now come with DOLE Mandarin Oranges. Lunchables provides improved lunch options with 100% white meat chicken, reduced-fat cheese and whole grain bread. And the already easy to go container now has many recyclable parts, making them a more environmentally friendly option.
LUNCHABLES? GOOD FOR YOU?
I am excited that Lunchables has worked to create a healthier choice, because after all what parent wants their child having a candy bar? I mean, I don't honestly but once they see that special dessert in the Lunchables package they are all over it once they finish the meal. At least my children do wait until they have finished their complete "lunch" before dipping into that chocolate goodness!
My kids are more the fruit type of children, we rarely will buy junk food in our house, rarely buy candy, etc etc. We try our best to be healthier than not, although we do get chips on occasion or chocolate chip cookies, I am not saying we are health fanatics. Our family prefers to choose healthier snack option's whenever possible and that is why our family was very excited to taste test the new Lunchables! We love them, our kids love them and even my father loves them!
Do YOU love the new Lunchables??
"I wrote this review while participating in a blog tour campaign by Mom Central on behalf of Lunchables and received the products necessary to facilitate my review. In addition, I received a gift certificate to thank me for taking the time to participate."