I am excited to be offering a fantastic giveaway to you all today, White Heat by Brenda Novak the book, a $25 Visa Gift Card, and lip gloss made just for White Heat! Read on to learn more about the book and the author then feel free to enter the giveaway for your chance to win!
ABOUT BRENDA NOVAK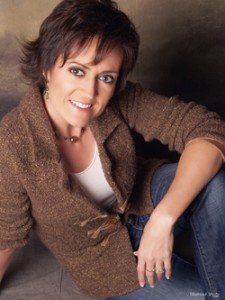 New York Times and USA Today Bestselling Author Brenda Novak has three novels coming out this summer – WHITE HEAT, BODY HEAT & KILLER HEAT. She also runs an annual on-line auction for diabetes research every May at www.brendanovak.com. To date, she's raised over $1,072,000. Brenda considers herself lucky to be a mother of five and married to the love of her life.
As with any person who is a famous author we wonder where it all began and so I took some time to read How It All Started on the Brenda Novak website. Brenda caught the shock that no parent wants to catch, a daycare provider drugging her children with Tylenol and cough syrup to get them to sleep while she was away. Just then she had that same Mom moment I had, "I need to do something from home". Although I didn't have that same thing happen to me, I just knew "Mother knows best" and wanted to raise my own children while earning an income from home!
Brenda had never expected nor planned to be a writer, her strong skills in school were math and science and she even left an academic scholarship to Brigham Young University at the age of 20 in order to get married and start a family, Brenda dabbled in commercial real estate, then became a loan officer.  It took Brenda five years to actually craft her first novel!  After Brenda sold her first book her path of being an author began!