I do it during commercials, I do it when I see DROID on television. I am in love with this smart-phone. I just don't know how to break up with my Blackberry right now, we are in a contract with Verizon Wireless and the contract is said to not let me break up with my Blackberry until January.
I want a DROID who wouldn't want this …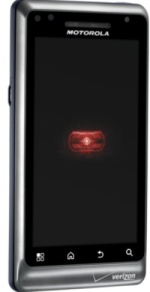 Yes I dream of you, Yes I love you, Yes I am jealous that my GRANDMOTHER has you! Don't you all think I deserve to have a DROID in my hand? I know it's going to break my Blackberry's heart but seriously there are so many apps for the DROID that would help me be more productive in blogging and work that it's well worth an upgrade. I will wait for Verizon Wireless to tell me it is okay to upgrade but until then I am still going to drool over the DROID.
What phone do you want as badly as I want a DROID?