I am not usually a huge jewelry fan but I like to have some on hand to wear for that special occasion or event. My birthday is coming up and so I do wish to have some Fashion Jewelry to wear in case we go out to celebrate. I have always wanted a ring for every finger and at this time I don't own a ring for every finger. I have found some cute moons and stars rings as well as matching necklaces.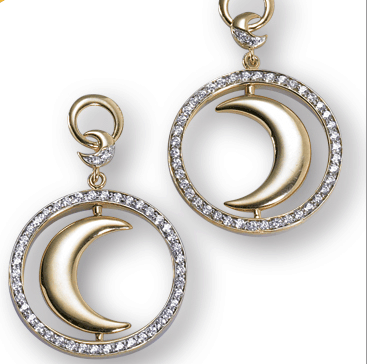 I prefer silver or white gold maybe even platinum when it comes to jewelry. I didn't realize Franklin Mint also is part of a jewelry collection because when I thought of it I think of money not jewelry. Did you know that Franklin Mint is a collection of fantastic jewelry?
If I were to choose my own jewelry for my birthday it would be a cute necklace with matching earrings and ring. Then I would wear my new Fashion to Figure dress with the Franklin Mint collection jewelry. I would look very elegant and sexy. Mama needs some jewelry, do you?