Have you been searching for a great holiday gift for your baby that is also eco-friendly? Introducing Tookee™ that offers a variety of products from sleeping sacks to eco-friendly toys for your baby.  Tookee™ was created by a Mom for parents with babies best interest in mind using Hemp and Organic Cotton, creating great organic baby products for your little one.
I have to make a special note about Tookee's Organic Zen Blankets that will go on sale in November because they would make a cute holiday gift for a new little baby in your life or a friends life coupled with a Tookee™ toy. I have been personally keeping my eyes on the Zen Blankets as I think my youngest would like to have one of them! Each item is hand crafted with loving hands just for your little loved one. All organic blankets come in reusable bags that can be used for many purposes.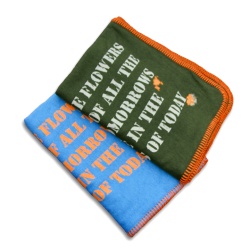 There will be some great sales starting in November, including new products such as their new Quilted Sleeping Sacks and so that is why I am coming to you all today to share these cute baby products with you.
What do you think? Take a moment and check out Tookee's products, what do you think you would purchase for a little one this holiday season?
SAVE MONEY: All products are 10% off with free shipping until the end of October – with the coupon ABC2010