Miss Ki and I had an hour to ourselves one night and decided to try out the Giddy Up Scientific Explorer Spa Kit that Team Mom sent us. Little did this Mama know that this was going to truly be a fun learning experience, because science is the girls favorite subject!
We started off with some materials to make our own Shimmer Soap; found within the kit was soap base, dye & fragrance, glitter, measuring cup, soap mold and a stirrer. What we had to find around the house to complete our project; microwave, oven mitts and paper towel. To start we had to take the soap base out of the package and determine if it was a solid, liquid or gas.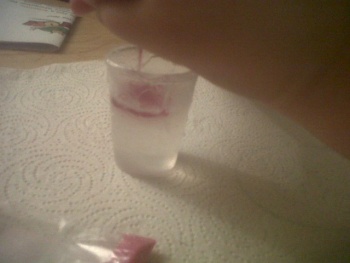 After the soap base was melted we then had to ask ourselves whether the soap base was a solid still or some other form. Of course it was now a liquid after we nuked it in the microwave. The next steps were to mix in the dye & fragrance as well as add the glitter. All of which were liquids and solids, again another part of our learning fun!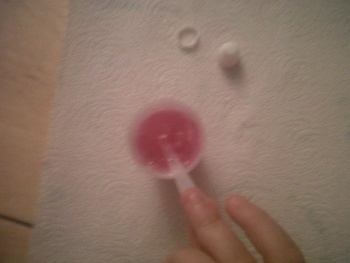 What a sticky mess!! We both ended up with soap base on our fingers, silly girls must play with stuff all the time! It was sticky and of course HOT!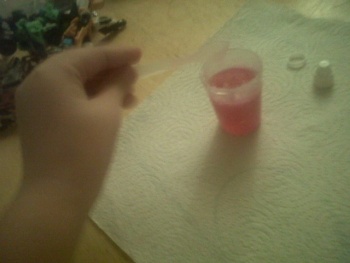 After we mixed all of the ingredients together we had to pour the mixture into the mold and wait 20 minutes for the soap to harden.
We had some fun for 20 minutes, basically it involved me listening to Miss Ki chat it up and then we had our finished product …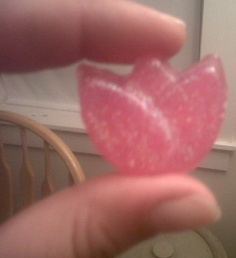 Okay so we had a blast quite obviously. Learning while having fun THAT my friends is what makes life the best!
Here are some key points you should know about the "Scientific Explorer" Shimmer Soap Kit;
Make your own soap from scratch! The Shimmer Soap Kit teaches you about matter while creating your own soapy suds.
This comes with four different molds so you can create a variety of shimmering shapes.
Available nationwide at specialty stores such as Learning Express and Giddy Up.
Suggested Retail Price: $5.99
Age Range: 8+
Available NOW – get it for the holidays!
Disclosure: I totally received this product for free from Team Mom but the opinions, the fun and all that was done by ME and MY DAUGHTER only! All opinions based on our experience with the product.