As most of you know I have been sharing weekly reminders to you that Juice in the City will be launching in the Boston market in August of this year, just one month away!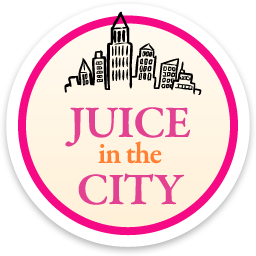 If you are someone near or from the Boston area then you really should make sure to hop on the Juice in the City list to ensure you get daily deals. Of course I will be sharing the daily deals with you all but I really want to make sure you all have first dibs on those deals directly to your inbox!
Just as a reminder, Juice in the City shares daily deals with Moms from Moms. Mani's pedi's and so much more just for you to enjoy savings while still getting pampered! I think someone once said Juice in the City is much like a combination of Groupon and Living Social. The only thing I love is that this is all about Mom's, geared towards women and certainly something worthy of sharing with you all as often as possible!
Please remember to follow @jitcboston and like their Facebook page so that you don't have to wait for me to write about it, you can keep up to date with the latest and greatest through Twitter and Facebook too!
Have you signed up for Juice in the City or are you waiting for the Boston Market area launch?
Disclosure: Juice In The City is a local deal site ran by moms.  HappilyBlended.com is an ambassador for them therefore receives sponsorship and uses affiliate links. All opinions are 100% that of my own.