I recently was able to test out Ajax 2X HE Laundry Detergent and let me tell you what … I was shocked! I am not usually very picky about Laundry detergent, to tell you the truth I usually just grab whatever I can afford when shopping. Although this theory has worked wonders on my pocket book, it hasn't' really worked wonders on my clothes. Cleaning supplies are something one should think about and test a bit or look for word of mouth prior to purchasing, because in all honesty I am finding out the price doesn't always matter.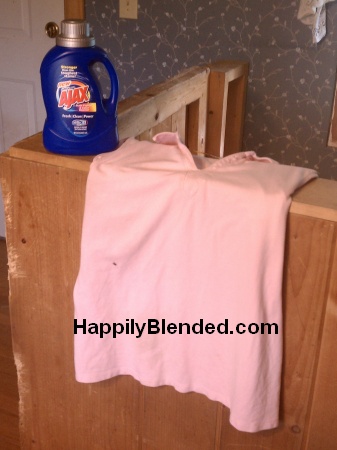 Now I apologize in advance for not taking a before photo but this pink tank shown in the image above was actually COVERED in filth, dirt and whatever else from my mom's English Mastiff who likes to hug his family. He slowly works his way up to hug you and kiss you, it's really sweet but not so much when he just came inside from the rain and is so filthy. Normally that tank would have never come clean with my normal detergent but with the Ajax laundry detergent it came super clean in one wash!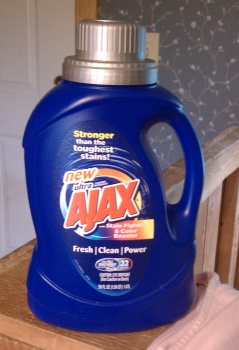 I must admit I am very happy with this Ajax liquid detergent, it really has worked wonders on my clothes and the kids who get everything and anything on their clothes! With Ajax 2X I now know I can trust that when I put something in the wash to be CLEAN, it will be!