SpreadShirt.com is a site where you can customize t-shirts and hoodies plus more to your liking. With custom designs already in their system you can create a beautiful t-shirt that speaks to others of who you are. From sayings to positive quotes and everything in between, the graphics and wording already in the design section of SpreadShirt.com will keep you making more and more shirts. I personally needed a new hoodie and what better way to market my blog than to put the URL on the back of my new hoodie?!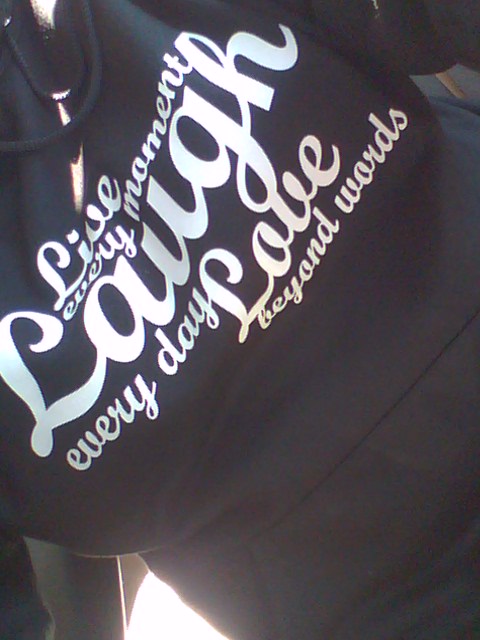 I chose a pre-made custom positive quote that I found in the design area on SpreadShirt.com and then on the back of my hoodie I placed my URL of website, while I am sure there was a better way to customize the URL, or maybe if I had a shorter blog name, I am very happy with the quality and completion of my product that arrived from SpreadShirt.com.
You can order you own own custom t-shirt or other apparel by going to SpreadShirt.com and working their system to design something to your liking. I am extremely satisfied with the long-term wearing quality of this hoodie that I practically live in and have washed a few times since it arrived. There are no tearing letters and no sign of wear on this hoodie thus far.
I always say, the best way to marketing yourself is by finding creative ways to shove your URL into their faces without being too pushy – customized t-shirts and other apparel is a perfectly subtle way to promote your business, brand or personal opinions!
Visit SpreadShirt.com for yourself and have a look around to see what you may use them for now or in the future!