All I want is to lead a life that my kids will look back on and smile thinking of the memories we made!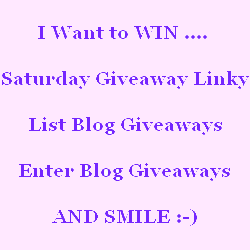 Current Giveaways on site
This is how you put details into the linky below. ONLY list giveaways and please make sure to check out other giveaways listed as good bloggy karma …
Name of Blog – Giveaway Item – End Date
Then choose the direct URL to place within the URL area of Mister Linky below. DO NOT link to your home page!