There had been little downtime in my household as of late because of the wonderful thing going around called "the stomach bug". This past week has been insane with clean up duties, changing clothes, kids not being able to attend school and just simply having to be on call more often than normal to ensure my babies could get better as quick as possible. I enjoy having down time to check out new games to play online, one of the games I have seen lately is Paddy Power online jackpot bingo where you can go online and play bingo. I know many people who play online bingo.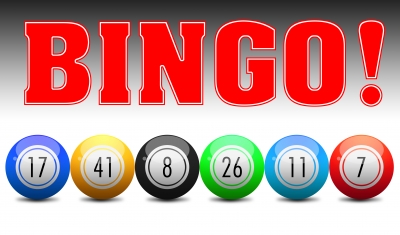 For many who have social anxiety disorders, online bingo really allows them to interact and play the game without having to interact in person. For parents, who are often taking care of their little ones, online bingo sites allows for them to let loose after the kids are asleep. There are many benefits to playing online Bingo, such as:
ability to make money playing game from home
relaxation after a long day at the office or home parenting
happiness in the excitement game playing brings
chance to get bonus points or money in account when signing up for first time
Do you happen to play online Bingo? I am curious to hear from those who have experienced online Bingo or know those who have, what were the reasons for you to partake in a little game of online bingo?
"Image courtesy of Salvatore Vuono/ FreeDigitalPhotos.net".