It has happened, another week has passed us by. I hope that you completed everything you set out to complete this past week but do not fret if you didn't. There is always another week, in about two days you will wake up to another Monday ready to start another productive week.
Top 3 Blog Posts On Site This Past Week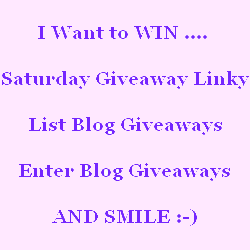 Most of you have come every week to list your giveaways so you should know the deal, but in case you are a new to the listing of giveaways game please enter your giveaway to include the below information – –
Name of Blog – Giveaway Item – End Date
Then choose the direct URL to place within the URL area of Mister Linky below. DO NOT link to your home page!