Thanksgiving Meal 2 – At Home with Blended Fam for 1st Year #happilyblended #thanksgiving
And so it began, Lee and I started watching all of the grocery store sales fliers to get in on the best possible sales in order to host a meal for our blended family on Friday, the day after Thanksgiving when all five of our children would be here at home together. Turkeys were only 49 cents per pound so we gobbled that up, purchasing a 16lb turkey. This would be the first time we would be cooking a turkey but think we did really well. Certainly we work awesome as a team and this only proved that more true!
First thing in the morning we got the chocolate pies ready, had to make two because this Thanksgiving we were a family of seven total so the chocolate addicts in the home needed at least two pies to ensure everyone received a piece or two with whip cream on top of course! I also made a cherry pie for the first time because my seven year old really wanted a cherry pie.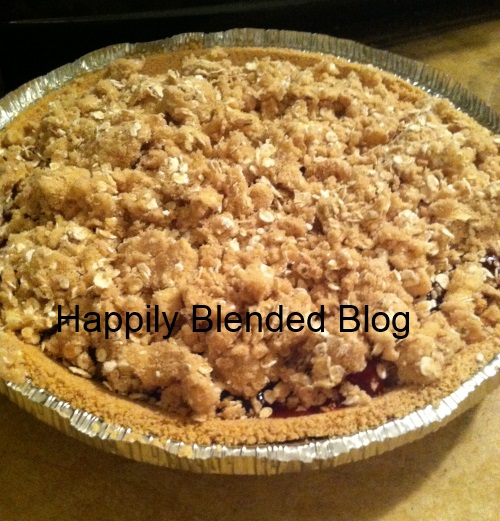 I used the topping I use for my apple crisp on the cherry pie and it came out delicious but sadly my seven year old much preferred the chocolate pie. The adults enjoyed the cherry pie. It was decent but slightly over cooked. I am still getting the hang of this dang electric stove.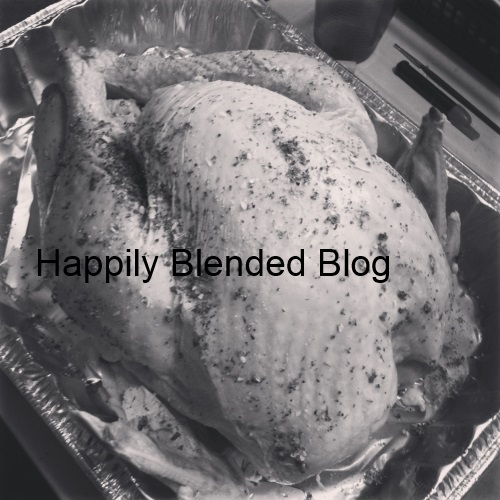 Next up we had to get that turkey in the oven because that was going to take about five hours or so to cook, it was a 16lbs turkey after all. We covered it with butter and some seasoning, then wrapped tin foil around the whole thing, placed a bit of water in the bottom of our foil pan and placed our turkey in the oven.
My sons had a field day checking out the turkeys butt. They crack me up, never in a million years could anyone prepare me for raising boys, it's a learning experience every day. The turkeys butt and lack of head and neck were the talk of the morning while Lee and I got that turkey all prepared for the oven.
Yes! We got to see a turkeys butt!! I think that's what they were thinking….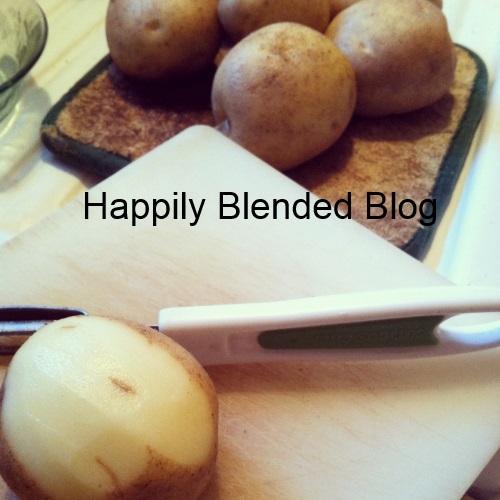 I started peeling potatoes in preparation for my mashed potatoes, yes 5lbs of potatoes for the big family we have. I also made deviled eggs and got the rolls ready to go in the oven after turkey was done.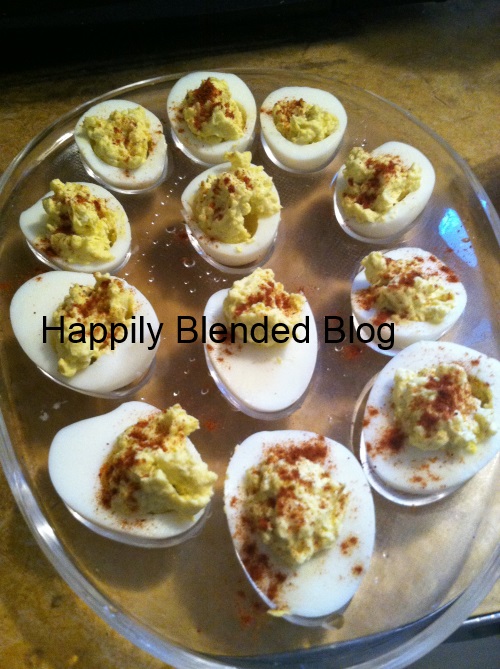 We made McCormick Turkey Gravy for our gravy along side McCormick Brown Gravy for Lee as apparently he will eat either gravy but prefers brown gravy. Then the feast was finally ready and the kids sat the table while adults made sure to have all of our meal options setup on our dining room table.
Thanks to all of the grocery store sales we were able to have a huge meal with plenty of leftovers for the week. The kids sat down and Chey mentioned how she loves this, that we are all sitting down together to dinner and chatting it up over good food. The funny thing is that even though Chey said that, we do that every weekend when the kids are here together and during the week we eat dinner as a family chatting around the table.
Eating around the dinner table as a family together is a memory I hope all of our children remember for years to come and when they are adults they come back with their families to enjoy a meal with good conversation over a feast at our dining room table. We made lots of memories that Friday and weekend, more news to come about our trip to NH MotorSpeedway Gift of Lights from this same weekend. Keep eyes peeled!
Hope you all live each day thankfully and realize what your blessings are. Much love.