What Mama Wanted But Didn't Get
Christmas has come and gone, now is the time for cleaning the mess up and organizing our rooms as well as my office space. It is, after all, about to be a New Year. I need to work on tax preparations and get all of my business files in gear for tax purposes. I need to get the kids bedrooms organized, after a long winded argument over getting it done because you know they don't just do it for the fun of it!
With that being said, here are some items that I need and/or want to help stay better organized this season …..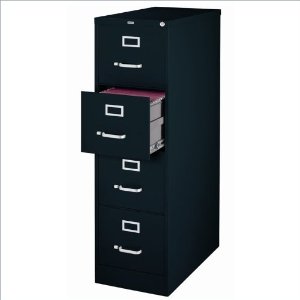 I really, really need a file cabinet badly! Right now I am thankful for the one I have – it's a two drawer wooden one that my Mom let me keep because it's falling apart and she really didn't "need" it back when I was living at her home while she lived with her husband in his home. While I am thankful for the file cabinet I do have, it's falling apart to the point I can't really use it and access files the way I need to. I need a new file cabinet so that is the first item on my What Mama Wanted but Didn't Get List.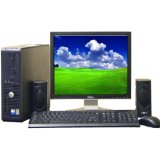 I really could use a personal computer for my office desk, why? Well because working from a laptop is a great secondary option, which I am totally grateful for, nothing beats working from a real personal computer setup on my desk that the children DO NOT ever touch. Sadly, the laptop is my MAIN business computer but it's also the only thing the children can use for their electronic time and that worries me. If laptop dies, I am screwed … no personal computer really sucks and I hope to someday have one again soon! Mine died last year.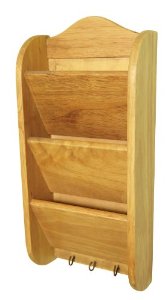 A bill rack or letter rack would be perfect to have in my office space in master bedroom for many reasons; holding our current household bills, holding invoices for clients that are overdue or due later on. The bill rack could also hold the check payment receipts for later accounting purposes. All too often I am looking for a way to better serve my bills, letters and statements as well as accounting documents to be prepared all year round for household and business responsibilities. I like to be organized and on top of things. My Post-it brand letter holders work great for my PR letters but not for the whole kit and caboodle of documents I need to organize.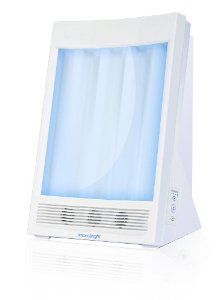 I certainly wanted and need a "happy light" for the NH winter Season. You see, last Winter in NH I had a really hard time keeping my emotions in check. Lack of sunlight really is starting to pay a toll on my spirits and I have heard great things from people who use happy lights all winter long. I need that natural sunlight all year round to keep my optimistic attitude on track and keep my happy. So last but not least, I wanted but did not receive, a happy light! With a happy light I would have stable moods in the winter season here in NH thus being more productive, organized and able to move forward in a positive direction without having down days!
What did you want for the holidays or a birthday that you didn't get? I would love to hear in the comments what you wanted but didn't get as well as what you wanted and did get!